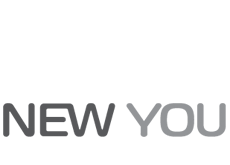 "UpLift has taken the signs of aging in my face that made me feel less confident and less beautiful, and rejuvenated my look with a more youthful appearance."
Toronto, Ontario (PRWEB) December 10, 2013
Do you stand in front of the mirror and pull back your face and neck to envision a more youthful appearance?
When it comes to aging we think gracefully is the best way to go - but many men and women are seeking help to look and feel their best from the inside out.
Non-invasive anti-aging treatments are vastly growing in popularity and looking like a fresher version of you doesn't mean going under the knife anymore. There are a lot of very effective anti-aging non-surgical facelift alternatives that can give impressive results.
You can see why the trend for non-surgical facelift alternatives is ever growing. When it comes to cosmetic treatments often we just want to recapture a natural-looking radiance rather than look as though our skin has been stretched and snipped. Plus the thought of having an operation for cosmetic reasons really is a last resort.
This is why Jeff Nourse ensures his cosmetic clinics offer the latest non-surgical options like the Perlane® Uplift. With age, lost facial volume leads to sagging skin, deep wrinkles and folds, as well as a lack of definition in the cheeks and jawline. ONE UpLift treatment instantly addresses these key signs of aging. Perlane(R) dermal filler is used to add volume to the side of the face and jawline to instantly "lift" and help define contours.
Perlane(R) is from the Restylane(R) family of dermal filler products. It is a clear gel formulation of hyaluronic acid that is specifically formulated to add fullness like your body's own hyaluronic acid.
What makes Perlane(R) unique is the average size of the particles and the depth of injection. The gel particles in Perlane(R) are larger than those in Restylane(R), which makes it ideal for the UpLift technique and shaping facial contours and wrinkles that benefit from a deeper injection into the skin.
Perlane(R) has been used for nearly a decade in more than 65 countries worldwide and is available with lidocaine for a more comfortable experience
To find out more about the Perlane(R) Uplift book your free consultation at any NEW YOU http://www.newyouspas.com location across Ontario.
About New You Spa
New You Spa is a successful and growing provider of med spa services with 8 centers throughout Toronto GTA. Each New You location offers services for men, women, and teens of all skin types, including laser hair removal, skin rejuvenation, Dysport® and Restylane® Family of dermal fillers, fractional laser resurfacing, CoolSculpting body contouring and teeth whitening, as well as, treatment protocols for acne, vein treatments and skin tightening. All treatments at New You Spa are performed by licensed aestheticians, certified laser technicians and registered nurses, and are supervised by the clinics' medical director.