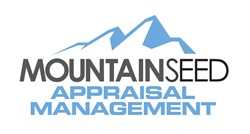 We are thrilled to provide top tier service to our community banks
Atlanta, GA (PRWEB) December 17, 2013
MountainSeed Appraisal Management, a leading provider of appraisal management services to community and regional banks has just released its customer satisfaction survey for 3rd quarter 2013.
"We are thrilled to continue to provide top tier service to our community banks" says Carl Streck co-founder of MountainSeed Appraisal Management
MountainSeed uses a widely accepted method of tracking customer loyalty called the Net Promoter Score.
According to Wikipedia: "Net Promoter Score" is a customer loyalty metric developed by (and a registered trademark of) Fred Reichheld, Bain & Company, and Satmetrix. It was introduced by Reichheld in his 2003 Harvard Business Review article "One Number You Need to Grow".[2] NPS can be as low as −100 (everybody is a detractor) or as high as +100 (everybody is a promoter). An NPS that is positive (i.e., higher than zero) is felt to be good, and an NPS of +50 is excellent."
MountainSeed sent its survey to over 300 community and regional bank users of their system and is excited to announce that its Net Promoter Score for 3rd quarter was a +53.
"Just like our desire to be a great place to work we believe we should create an environment where our customers love to us our appraisal management service"
As the year comes to an end MountainSeed is excited to continue to be one of the top appraisal management companies used by community and regional banks, and looks forward to continuing to build customer loyalty.
"Every day we strive to provide great service to our clients and try to find ways to make their lives easier," says Streck.
About MountainSeed:
MountainSeed is one of the only appraisal management companies that handles commercial appraisal management and residential exclusively for community and regional banks. MountainSeed works with banks in most states in the nation and has been recognized as one of the best appraisal management companies to work for and the fastest growing appraisal management company in Atlanta in 2013.