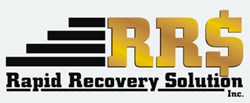 Bohemia, NY (PRWEB) December 08, 2013
Rapid Recovery Solution, Inc. offers its take on popularity of retail credit cards as holiday shopping amps up.
According to a December 5 article from Forbes titled "Should You Sign Up For a Store's Credit Card?" applications for store-issue plastic currently sits at 183 million, with 24.6 million new cards approved in the first eight months of 2013 alone. This reveals an 11.6 percent year-over-year increase from 2012 and marks the highest number of retail cards distributed since September 2009.
Forbes recommends store-issued credit cards for consumers interested in substantial up-front savings. Many retailers tempt customers with 10-20 percent discounts on initial purchases, making cards worthwhile for high-priced items. Cardholders may also receive exclusive promotions periodically and, on occasion, enjoy zero percent financing for 12 twelve months on future transactions.
On the other hand, Forbes outlines the negative impacts of store credit cards. Applying for new credit cards is interpreted as increased risk by credit rating agencies, which often dock consumers a few points initially. These cards also carry considerably high interest rates, often 20 percent and above. These drawbacks can, however, be augmented by responsibly paying off balances within the typical 30 day period. All in all, these cards benefit consumers who patronize particular retailers with high consistency.
John Monderine, CEO of Rapid Recovery Solution, gives his opinion. "Retailers are certainly becoming more aggressive in their pursuit of obtaining new cardholders. When confronted with an enticing offer for a new credit card, it's essential to take some time to think about the long-term consequences. Consumers must fight the temptation of immediate savings at the register, because decisions pertaining to credit scores and debt should never be made impulsively." Monderine continues. "Any consumer with questions about the value of store-issued credit cards should consult with commercial debt collection agencies for unique advice."
Founded in 2006, Rapid Recovery Solution, Inc. is headquartered at the highest point of beautiful Long Island. Rapid Recovery Collection Agency is committed to recovering your funds. We believe that every debtor has the ability to pay if motivated correctly. We DO NOT alienate the debtors; we attempt to align with them and offer a number of ways to resolve not only your debt but also all their debts.
#####