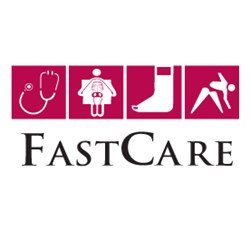 (PRWEB) December 16, 2013
FastCare urgent care walk-in clinic have announced they will be extending their hours to provide employers with immediate, medical assistance for employees who experience non-life threatening injuries on the job. FastCare Miami Beach is now open until 8:00 pm during the week days, Saturday and Sunday: 10:00 am – 4:00pm.
Even with required federal and state safety regulations in place, the potential for workplace accidents is still a reality. Many happen after normal working hours.
If an employee's non-life threatening injury should occur after hours, waiting until the following day to see a physician could delay the recovery process and increase the severity of the injury.
Hospitals are open 24/7, providing round-the-clock care for people needing immediate medical attention. However, if a hospital is busy or understaffed, the wait could be long. Once the patient is finally in the exam room, the service they receive could be quick and potentially require an additional visit to the hospital or their primary physician.
FastCare's Miami urgent care facility's goal is to get injured employees back to work at a maximum medical improvement through their comprehensive medical treatment program. With FastCare's extended hours, injured employees can be seen quicker, received the necessary medical attention they need, and increase their recovery time.
Executives know, when employees are hurt, business hurts. When staff is reduced, the company's bottom-line profits become diminished. Less staff delays projects, post-pones deliveries, and could require overtime hours to meet company deadlines.
The temporary loss of an employee could be especially detrimental if they were responsible for a specific duty. As a result, training must be done; which means taking another employee away from their usual responsibilities to learn a new skill set.
In the end, more money is spent and clients may become dissatisfied with the level of service.
All Worker's Compensation Insurance members can be treated for non-life threatening injuries, as well as to perform on the spot drug screenings if necessary.
If an employer has legitimate concerns about an employee's well being, FastCare is available for on-the-spot drug testing.
In addition to on-the-spot employee medical attention and drug screens, businesses use FastCare for pre-employment physical assessments. Assessments which include:

Department of Transportation (DOT) physicals
Florida Department of Law Enforcement (FDLE) physicals
Spirometry Testing
Purified Protein Derivative (PPD) / Chest X-Ray assessments
Lab testing
Electrocardiogram (EKG) heart assessment
FastCare is the preferred walk in clinic Miami choice for treating non-life threatening illnesses and injuries for family members and company employees. FastCare centers are staffed with some of the most caring doctors Miami Beach has to offer. Physicians who provide thorough examines to correctly identify any medical issues and ensure patients receive the necessary treatment the need.
For more information or to schedule an appointment, contact FastCare directly at 786-923-4000 or visit their website at myfastcare.com