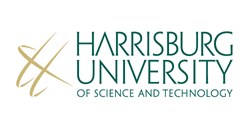 "There is so much opportunity in the field of big data—both for organizations and individuals," says Dr. Bilita Mattes, Chief Academic Officer at Harrisburg University.
Harrisburg, PA (PRWEB) December 09, 2013
A May 2013 article on the website ScienceDaily states that 90 percent of the world's data has been generated over the last two years.1 This, coupled with recent and rapid technological advancements, has created the phenomenon of "big data"—large datasets that cannot be analyzed via traditional statistical methods.
As a result, many industries and institutions now seek workers who are capable of both analyzing big data and navigating the challenges it can present. To help ensure the next generation of data analysts can meet this growing demand, Harrisburg University of Science and Technology in Pennsylvania now offers an entirely online Master of Science degree in Information Systems Engineering and Management (ISEM).
The online M.S. in ISEM program is interdisciplinary—simultaneously addressing information systems, systems engineering and management, with a concentration in business analytics. Within the program's five required courses, students will find a strong focus on the management of technology and technology-powered enterprises utilizing business analytics competencies.
As a result, students in the M.S. in ISEM program will learn how to plan, engineer/re-engineer, and manage the systems to support modern digital enterprises as they:

Identify patterns and trends
Interpret and gain insight from vast quantities of structured and unstructured data
Communicate their findings in practical, useful terms
To help define program curriculum and objectives, Harrisburg University has assembled an Employer Advisory Board made up of analytics experts from corporations such as LinkedIn, IBM, SAS, and Versatile Systems. Members of the board will meet quarterly with Harrisburg University faculty to inform the further development of the programs' curricula and share insight on what is needed to solve the skills gap for analytics professionals.
"There is so much opportunity in the field of big data—both for organizations and individuals," says Dr. Bilita Mattes, Chief Academic Officer at Harrisburg University. "With the insight we've gained from our Employer Advisory Board, our graduates will be exceptionally well-equipped to help the organizations they serve get the full-value from their data."
Making the M.S. in ISEM program available online allows Harrisburg University to combine its tradition of experiential, practical learning with the greater adaptivity, flexibility and personalization online education can provide.
Curriculum for the online ISEM program is largely based on the successful on-campus iteration, which has already helped graduates like Terrel Darden achieve their career aspirations.
"I had always dreamed that I would, one day, work for NASA," Darden says. "However, I would have never imagined accomplishing this dream so early in my life. My involvement in different programs has allowed me to gain more work experience. The brilliant minds I have encountered here at NASA have helped me find a clear path to what I aspire to be."
Interested students may also apply for the Graduate Student Scholarship, which allows those who qualify to receive up to $9,000 off tuition for the M.S. in ISEM program.
To learn more about Harrisburg University's online M.S. in ISEM program, visit Online.HarrisburgU.edu or call 855-300-9886.
About Harrisburg University
Accredited by the Middle States Commission on Higher Education, Harrisburg University is a private university offering Bachelor of Science and graduate degree programs in science, technology and math fields. For more information on the University's affordable, demand-driven undergraduate and graduate programs, call 855-300-9886 or email Connect(at)HarrisburgU(dot)edu.
1. "Big Data, for Better or Worse: 90% of World's Data Generated Over Last Two Years;" SINTEF; ScienceDaily; May 22, 2013; sciencedaily.com/releases/2013/05/130522085217.htm