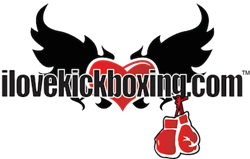 Who doesn't want a great set of sexy abs for their holiday parties?
New York, NY (PRWEB) December 09, 2013
From December 9th to December 20th kickboxers at the flagship iLoveKickboxing.com NYC locations will be challenged to do as many full sit-ups as they can for one minute. According to the rules of the contest, a full sit-up is when the shoulder blades touch the mat, and the chest is required to tap the knees.
While iLoveKickboxing.com kickboxing classes do integrate an intense full body workout from non-stop pushups to jumping roundhouse kicks, instructors say the one thing members can't get enough of are those ab workouts.
"We always have members ask us before classes if we can do more abs," stated an instructor. "We like to keep our members happy, so here ya go!"
The city locations hope the challenge, like their previous "burpee" (a body-weight exercise) competition, will motivate everyone in their studios to attend class. With the holidays and cold weather, the instructors state they want to make sure no one falls off their routines.
"People love when we give them something specific to work on," stated Amanda Kajen, manager and head instructor of the Chelsea location, "I mean, who doesn't want a great set of sexy abs for their holiday parties?"
About: iLoveKickboxing.com is a fitness kickboxing franchise that takes the workouts of professional fighters, and makes them accessible for men and women looking to lose weight and tone muscle. Their program emphasizes the importance of community, fun and support for long-lasting results. Information on kickboxing classes is available at http://ilovekickboxing.com. Information on the iLoveKickboxing.com fitness franchise opportunity is available at http://myilovekickboxing.com.