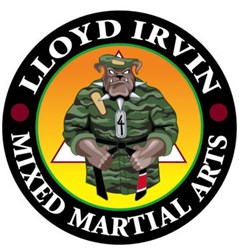 The students can move around and have more choices, and more individualized attention in the classes.
Camp Springs, MD (PRWEB) December 08, 2013
Lloyd Irvin Martial Arts Academy, located in Camp Springs, MD, has always been a pillar in the local community, serving its members with high-quality, professional martial arts training, fitness, and self-defense. The Academy, led by Master Lloyd Irvin, has been in existence for over 15 years, and both his kids and adult competition teams have been nationally ranked and recognized.
Recently, Master Lloyd Irvin added 8 Intro classes and 9 advanced classes to the already impressive class schedule. All classes at the Academy are taught by professionally trained instructors, all of whom train and compete themselves. The majority of the classes that have been added are Muay Thai.
Lloyd Irvin brought in a world-class Muay Thai instructor to work with his competitors and UFC fighters, however, when he saw the impact and quality, he decided to add the program in for all students. Muay Thai and kickboxing have always been part of the MMA and Thai Jitsu classes, but now students can focus on the craft in hour-long Intro classes or 90-minute advanced classes.
To further the Jiu Jitsu program, Master Lloyd Irvin added even more BJJ classes to both the Intro and Advanced programs. Slots were added at 6 p.m., a primetime spot at the Academy. Most of the Academy's kids classes take place between 6 and 8 p.m., and many parents were just hanging around the lobby. But, in an effort to keep the whole family involved in martial arts, Lloyd Irvin started Jiu Jitsu classes for adults during the kids class times. Now, parents can train only a few mats away from their kids, allowing for a fun, welcoming, family atmosphere.
"The new classes are going great here at Team Lloyd Irvin. The classes were getting crowded, and with the new schedule the students can move around and have more choices, and more individualized attention in the classes. Our new Muay Thai instructor, Jamal, is phenomenal. He's just as focused on the beginner students as he is our advanced UFC guys. To top it all off, we added even more BJJ classes, so no matter what your personal schedule is, there's a time for every student to train," says Academy manager Sijara Eubanks.
Lloyd Irvin Martial Arts Academy is open to everyone, whether you are just beginning, or a seasoned martial artist. For more information about the academy, please call 301-449-KICK, lines are open 24/7. Or please visit http://www.lloydirvinlive.com