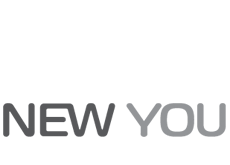 miraDry has transformed my life on a daily basis!
Toronto, Ontario (PRWEB) December 12, 2013
If you experience unwanted excessive sweating, stained clothing, or underarm sweat breakouts, then you may be a good candidate for the miraDry procedure. "miraDry is the latest in non-invasive technology that provides a significant reduction of underarm sweat and the only non-invasive technology approved by the FDA for providing lasting results," says NEW YOU president, Jeff Nourse.
The miraDry device uses controlled energy to eliminate sweat glands, providing lasting results because the sweat glands do not grow back. Only 2 percent of the 4 million sweat glands in the human body are found in the underarms, and treating these sweat glands with miraDry does not affect the body's ability to cool itself. miraDry is designed for patients with excessive underarm sweating (primary axillary hyperhidrosis).
The non-invasive miraDry procedure results in a noticeable, drastic reduction of underarm sweat without the pain, risk, and recovery time of invasive procedures. "Unlike treatments such as Botox injections that aim to temporarily disable the sweat glands and need continuous maintenance procedures, miraDry only needs two treatments to produce drastic, lasting results," comments NEW YOU president, Jeff Nourse.
Prior to the procedure, the underarms are numbed for comfort. During the hour-long in-office procedure, the miraDry system delivers electromagnetic energy to the sweat glands through its unique hand piece. Two treatments are recommended, 3 months apart. Patients will see a reduction in sweat immediately after the first treatment, and achieve an average underarm sweat reduction of 82 percent. After the procedure, there is minimal to no recovery time, and patients can resume their normal activities the same day and can resume exercising within the next few days.
NEW YOU Patient Testimonial - Male, 39 years old. "All my adult life I had suffered from excessive underarm sweating, especially in hot weather, in stressful situations and after working out. I tried everything, but nothing worked. After the miraDry treatment at NEW YOU the results were dramatic. I haven't had my second treatment yet, but my excessive sweating is gone and I can even skip the deodorant! miraDry has transformed my life on a daily basis! No more need for prescription antiperspirants, no more ruined shirts and ridiculous dry cleaning bills, no more need to carry an extra shirt in my briefcase, no more self-consciousness about my sweating. It was totally worth it!"
For more information on miraDry®, please visit NEW YOU or call to book your complimentary consultation at 416-487-7848.
About NEW YOU
NEW YOU is a successful and growing provider of med spa services with 8 centers throughout Toronto GTA. Each NEW YOU location offers services for men, women, and teens of all skin types, including laser hair removal, skin rejuvenation, Dysport® and Restylane® Family of dermal fillers, fractional laser resurfacing, CoolSculpting body contouring and teeth whitening, as well as, treatment protocols for acne, vein treatments and skin tightening. All treatments at NEW YOU Spa are performed by licensed aestheticians, certified laser technicians and registered nurses, and are supervised by the clinics' medical director.