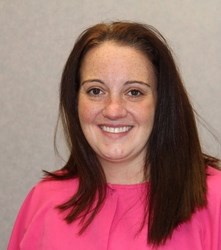 Long Island, NY (PRWEB) December 13, 2013
4Excellence in Dentistry is pleased to welcome its newest member to the practice: Dr. Jennifer Moore. Her tenure at the practice began in early October 2013, but she already feels a strong attachment to her patients as well as the larger family at the practice.
"I know I can make a positive impact here and help change patient's lives for the better," Dr. Moore said.
Dr. Moore's experience and dedication to advanced wellness make her a strong addition to a skilled and trusted dental care team. Dr. Allan Dampf, Dr. Lewis Ricciuti, and Dr. James Albanese are pleased to have another skilled dental health professional as a member of 4Excellence in Dentistry.
From Dental Patient to Dental Health Professional
One of the most notable things about Dr. Moore joining the practice is that she has a long relationship with 4Excellence in Dentistry as a patient. Before becoming part of the dental care team, Dr. Moore was a patient, receiving routine dental care at the cosmetic dentistry practice for more than 10 years.
"In some ways it's fitting she's joined the team," Dr. Dampf said. "Dr. Moore has really been part of the 4Excellence in Dentistry family for a while."
About Dr. Jennifer Moore
Dr. Moore received her bachelor's degree in Chemistry from Stony Brook University in 1997. She went on to earn her dental degree from Tufts School of Dental Medicine in 2001, and then completed an Advanced Education in General Dentistry (AEGD) degree in 2002.
Dr. Moore is currently enrolled at the University of Texas Health Science Center. She is obtaining a fellowship in Forensic Odontology, which is the scientific study and evaluation of dental evidence for legal purposes, such as police investigations and court cases.
Dr. Moore lives in Bethpage with her husband and their two sons.
"Not only am I a member of this dental care team, I'm also part of the local community," Dr. Moore said. "I feel a real sense of connection to the people here."
Dr. Jennifer Moore's Professional Achievements and Affiliations
Dr. Moore is the recipient of a Fellowship Award from the Academy of General Dentistry. She is a member of the following professional societies:

The American Dental Association
The Academy of General Dentistry
The Academy of Osseointegration
The Nassau County Dental Society
The Academy of Forensic Sciences
What Dr. Moore Adds to 4Excellence in Dentistry
Dr. Moore provides additional experience and advanced education, which will help the team at 4Excellence in Dentistry assist a growing number of patients throughout the area. By partnering with Dr. Dampf, Dr. Ricciuti, and Dr. Albanese in complicated dental health cases, Dr. Moore will use her background to provide unique perspectives and ideas. This kind of collaboration and cooperation will prove invaluable as 4Excellence in Dentistry strives to offer patients the best in dental care.
"Ultimately it's about patients," Dr. Damf said. "Dr. Moore joining 4Excellence in Dentistry is great for patients."
Learn More about 4Excellence in Dentistry
The team at 4Excellence in Dentistry encourages people throughout Levittown and Nassau County to get in touch and learn more about the services provided. The practice offers a range of general, cosmetic, and restorative treatments, including porcelain veneers and Invisalign®. Patients can contact 4Excellence in Dentistry at:
3000 Hempstead Turnpike
Levittown, NY 11756
Suite 101
(516) 735-3535
Originally posted by 4Excellence in Dentistry.