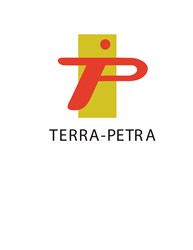 Los Angeles, California (PRWEB) December 07, 2013
Environmental engineering firm and methane mitigation expert, Terra-Petra has announced that the methane mitigation system installation has begun for three new apartment complexes in Playa Vista being developed by the Irvine Company.
The Irvine Company selected the architectural firm of McLarand Vasquez Emsiek & Partners (MVE) of Irvine, California to realize their vision of bringing a premier apartment community to the west side of Los Angeles. MVE has designed 3 Mediterranean style apartment complexes each having 1 level of subterranean parking with on grade parking and 4 levels of apartments above grade. The building footprints increase in size moving from west to east from 187,067 SQ.FT., 256,866 SQ.FT. and 333,827 SQ.FT.
MVE's design team for these 3 projects included the following prestigious firms:
Structural Engineer: Englekirk - Los Angeles, CA
Civil Engineer: Fuscoe - Irvine, CA
Geotechnical Engineer: Group Delta - Torrance, CA
The project is located in the City of Los Angeles Methane Zone. Terra-Petra was selected by Irvine Company as the methane design engineer for these projects given its strong reputation as a high quality methane consulting firm as well as its ability to simultaneously design three large scale complex projects in an expedited fashion. Terra-Petra was brought into the design team in February 2013 and completed the methane mitigation system design work and the systems permits by the beginning of October--ahead of schedule.
The construction phase of the development began under Western National, serving as the project's General Contractor. Western National will build all three buildings concurrently. Terra-Petra will oversee and carry out all Deputy Methane Barrier (DMBI) inspection work for each building. The arduous task associated with performing continuous inspections of the methane mitigation system for all three projects being constructed simultaneously can only be achieved by Terra-Petra given that the company maintains the largest and most experienced staff of DMBI Inspectors in the industry.
Related articles on the Playa Vista Development include:
http://www.ocbj.com/news/2012/oct/28/irvine-company-eyes-playa-vista/
http://online.wsj.com/news/articles/SB10001424127887324784404578145572308360156
http://articles.latimes.com/2012/nov/26/business/la-fi-mo-playa-vista-sale-20121121
###
About Terra-Petra
Terra Petra is an environmental engineering firm that specializes in contaminated soil and groundwater conditions. Terra-Petra's expertise starts with soil gas characterization, remediation, and in the design and inspection of gas mitigation systems for buildings of all types - including commercial, multiple family, single family, industrial, institutional and retail. The company is considered one of the nation's leading methane experts and methane gas specialists. It's services include: Methane, Brownfield, Vapor Intrusion, Landfill, Oil Field, Site Closure, Geology/Hydrogeology and Radon. Terra-Petra also offers full service waterproofing consulting and services through its sister-company, Building Waterproofing Experts.