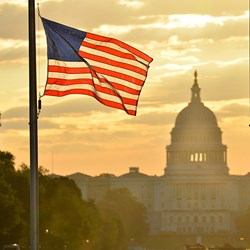 Secure One Capital is currently accepting applications from homeowners who could qualify for HARP 3.0
Washington, D.C. (PRWEB) December 10, 2013
Democrats, led by Senate majority Leader Harry Reid, voted to overturn an existing rule that required a minimum of 60 votes to break a filibuster blocking a floor vote for a presidential nomination. This would allow Mel Watt, President Obama's nominee for the position of Director of the Federal Housing Finance Agency, to win the position by a simple majority. Secure One Capital, a direct mortgage lender, expects Watt to cooperate with the Obama Administration's homeowner relief programs, including HARP 3.0. Secure One Capital predicts that the FHFA will pass HARP 3.0 on its own, without the approval of Congress.
On May 7th, 2013, President Barack Obama formally nominated Watt to be the next head of the Federal Housing Finance Agency for a five-year term. Watt would replace acting Director Edward DeMarco who was designated by President Obama on August 25th, 2009 to head the FHFA when the political appointee who previously ran the agency resigned. DeMarco previously served as the FHFA's Chief Operating Officer and has aggressively protected the assets of Fannie Mae and Freddie Mac. Secure One Capital predicts that unlike his predecessor, Watt will approve HARP 3.0 without the approval of Congress.
In October 2013, Senate Republicans blocked the nomination of Watt to head the FHFA, marking the first time the nomination of a sitting member of Congress was blocked since the Civil War. This was the second time President Obama's nominee did not win Senate confirmation. The first was Joseph A. Smith who was not confirmed in 2010 and withdrew himself from consideration in early 2011.
Melvin Luther "Mel" Watt is a Democrat who has served as the United States Representative for North Carolina's 12th congressional district since 1993. Watt has served on the House Financial Services Committee and House Judiciary Committee and has worked with consumer advocates to combat predatory lending and helped draft language in the 2010 Dodd-Frank Act.
HARP is a federal program that was created in March 2009 by the Federal Housing Finance Agency to help underwater homeowners refinance their mortgage without paying down principal and without having to pay mortgage insurance. HARP presents an opportunity for homeowners who are not behind on their mortgage payments and allows them to take advantage of today's low interest rates.
Secure One Capital is currently accepting applications from homeowners who could possibly qualify for HARP 3.0 or could refinance through other means. Secure One Capital is a direct mortgage lender that specializes in HARP refinances. Located in Newport Beach, Secure One Capital has been helping homeowners refinance since 1994. To apply for a HARP refinance homeowners should visit secureonecapital.com or call (877) 810-8587 to speak with a licensed Account Executive.
# # #
If you would like more information about this topic or about other refinance programs, such as HARP 3.0, please contact Felicia Ceballos-Marroquin or Ryan Marier at (877) 810-8587 or email at info(at)secureonecapital(dot)com.