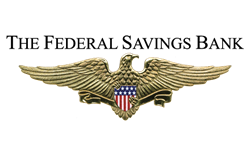 The strength of today'sNovember jobs report may influence Fed officials to reduce stimulus spending sooner and bring interest rates up.
Chicago, IL (PRWEB) December 06, 2013
The Federal Savings Bank is pleased to a see that the number of jobs added in November showed the economy is making solid gains toward recovery.
Private sector growth
As the housing market has seen home prices rise rapidly over the last year and interest rates push up from their historic lows, the recent ADP job report may have an effect on the mortgage market. Homeowners, who have currently been experiencing the opportunity to get a low rate mortgage as a result of the Federal Reserve's quantitative easing program, may see rates reach 5 percent next year. The strength of today's November jobs report may influence Fed officials to reduce stimulus spending sooner and bring interest rates up.
From October to November, ADP reported that nonfarm payroll employment grew by 215,000 jobs. The ADP came a few days before the U.S. Bureau of Labor Statistics November unemployment report which posted today as only 7.0 percent.
"According to ADP National Employment Report findings, the U.S. private sector added 215,000 jobs during November making it the strongest month for job growth in 2013," said ADP President and CEO Carlos Rodriguez. "It's an encouraging sign as we head toward the New Year."
"We are confident that future ADP reports will continue to show job growth as today's large decline the unemployment rates supports this claim" says Nick, a banker at, The Federal Savings Bank.
Federal Reserve December decision
The Federal Reserve's fiscal policy put in place for the last three years has kept long-term interest rates artificially low and helped encouraged Americans to borrow more and stimulate the housing market. The current rate of spending has reached $85 billion in U.S. Treasury bonds per month, a rate that is unsustainable for much longer. The Fed has noted that it will begin to taper its stimulus spending only when the economy has shown signs of strength and appears capable of recovering on its own.
One major indicator of how much the economy has improved is unemployment. Officials at the Central Bank have reported that the unemployment level would need to drop to 6.5 percent before the current rate of spending would be reduced.
For unemployment to reach 6.5 percent, the economy would need to grow at a rate of at least 200,000 jobs added each month. The October unemployment report showed that 204,000 jobs had been added to the economy during the month. The November report by ADP also revealed that over 200,000 jobs had been added in November, signaling to economists that the economy is headed on the track the Federal Reserve was hoping for. With two months of solid job growth, many believe the Fed may reduce spending earlier than previously thought, potentially deciding to do so in its upcoming December meeting. Fed officials plan to meet on Dec. 17 and 18.
Contact the Federal Savings Bank, a veteran owned bank, to explore low rate mortgage options.