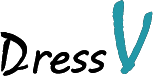 (PRWEB) December 10, 2013
Recently, Dressv.com, the well-known company of wedding dresses and women's special occasion dresses, has unveiled its exquisite collection of bridesmaid dresses. Also, the company has announced deep discounts on these new dresses, up to 62 percent off.
"We are happy to release our new outfits to customers from around the world. At the moment, we have many different kinds of inexpensive bridesmaid dresses in stock; they are offered at discounted rates. All our product materials are grade A, so customers do not need to worry about their quality. Please note that the promotion is valid for only a limited time. Those who want to buy nice dresses online should seize the great opportunity," the CEO of the company says.
The company offers a huge variety of women's outfits at its online shop. Its dresses come in many different colors and styles. Dressv.com has been working in the manufacturing and retail of elegant dresses for years. It often provides big discounts on its elegant outfits, intending to benefit all new and old customers.
The mission of the company is to help ladies be more beautiful by offering fashionable dresses to customers throughout the world. It is known for high quality products, affordable prices, sincere service as well as fast delivery.
About Dressv.com
Dressv.com is a world-leading dress company. It provides various kinds of wedding dresses and special occasion dresses for ladies across the world. Its best-selling products include lace wedding dresses, short bridesmaid dresses, plus-size mother of the bride dresses and so on. The company puts much emphasis on customer needs and satisfaction.