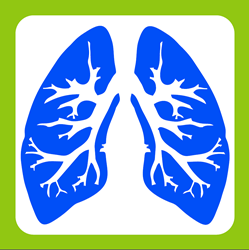 A real issue is that the situations that create the emotions are often unexpected.
San Rafael, CA (PRWEB) December 09, 2013
Breathing Retraining Center is offering a free webcast this week on "Asthma and Emotions".
The webcast will take place live at 1 p.m. PT on Thursday, Dec. 12th, and be recorded for later reviewing.
Emotions can trigger an asthma attack, said Lisa Bowen, breathing educator at Breathing Retraining Center LLC, who is hosting the webcast that will offer suggestions on how to reduce the effect of strong emotions, recognize potential symptoms and take action to stay calmer.
"It's been proven that negative emotions like fear, anger and frustration can trigger asthma," she said. "Positive ones that lead to laughter do too sometimes. And of course a real issue is that the situations that create the emotions are often unexpected."
When people feel gripping emotions, they tend to hyperventilate as a natural way to physically process them, Bowen explained, but the over-breathing causes a change in blood-chemistry that triggers bronchial spasm.
Some suggestions Bowen gave to counter this include:

Reduce your overall stress level with exercise, meditation, breathing-retraining exercises and other self-care measures so when something hard comes up, you're not on the edge and ready to tip over.
Be aware of the things, events or people that add stress to your life, and work at how to respond to them to remain centered.
Acknowledge the feelings you are having.
Find constructive and positive ways to reduce your anger, anxiety or fear.
Learn more about your asthma, and take an active role in caring for yourself and staying in control.
Bowen will be interviewing senior breathing educator and movement instructor Robert Litman of The Breathable Body. Litman will discuss how he has found through experience that each emotion has its own breathing pattern.
Both Bowen and Litman have had asthma since they were young children and learned the Buteyko Breathing Technique as adults to control their conditions.
This webcast is one of several that Breathing Retraining Center LLC is offering as part of its free Asthma Webinar Series that is highlighting self-help breathing techniques designed to reduce symptoms
An archived recording of the series kickoff in November, an introductory session "What Is Breathing Retraining and How Can It Help My Asthma?" is available for viewing.
Registration is available at http://www.BreathingRetrainingCenter.com/asthma-webinar-series.php.
Breathing retraining is a process of transforming unhealthy breathing patterns by intentionally practicing breathing awareness and toning exercises a couple times a day, Bowen said. Over time, with skill and practice, autonomic dysfunctional breathing shifts to a healthier breathing pattern.
The next webcast in the series will be "10 Reasons To Increase your Respiratory Fitness Even If Your Asthma Is Controlled By Medication" on January 8th at 5 p.m. PT with Carol Baglia, registered respiratory therapist and registered Buteyko Breathing Educator.