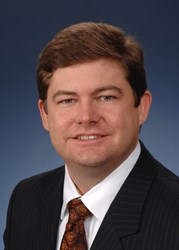 Investing in micro-cap public companies offers high risks and rewards
San Diego, California (PRWEB) December 09, 2013
Ironridge Global Partners, LLC, an institutional investor making direct equity investments in micro-cap public companies, today announced that Managing Director John C. Kirkland will be interviewed live on the air by host Bob "Sully" Sullivan on The Big Biz Show on December 9, 2013.
John Kirkland will discuss the perspective of institutional investors in making investment decisions in small-cap and micro-cap public companies, the risks and rewards of investing in emerging growth companies. He will also discuss sectors of interest, including environmentally-friendly green companies.
About The Big Biz Show
The Big Biz Show, hosted by Bob "Sully" Sullivan, is a nationally syndicated radio and TV show. The show was named in the TOP TEN Financial Radio Talk Shows by TALKERS Magazine. Sully talks current business, entrepreneurship and lifestyle-related issues with the movers and shakers in the business world. It's a laid-back approach to serious business issues with comedic commentary. The television show is broadcast on the Biz TV network, Tivo and via the internet on Ustream and Roku. The radio version of the show can be heard on the Armed Forces Network, BTRN, and CBS Radio. The show is heard in eight of the Top 10 markets and 36 of the top 50. Visit http://BigBizShow.com for more information.
About John C. Kirkland
John Kirkland has handled several hundred billion dollars in public offerings and private placements of debt and equity securities for clients such as Goldman Sachs, Boeing Capital, and SunAmerica. As a practicing securities attorney for over 20 years, he was known for developing unique and innovative public company financing structures. John Kirkland is the author of "Practical Approaches to Securities Compliance Issues," SEC Compliance Best Practices (Thomson Reuters 2010 ed.), and various articles on securities topics. He is also author of the best seller Love Letters of Great Men. He has been repeatedly listed in Who's Who in American Law and Southern California Super Lawyers, and quoted in publications such as the Wall Street Journal, CNN, Los Angeles Times and New York Times. John received his BA in Biology-Psychology from Columbia University, and his JD from UCLA School of Law.
About Ironridge Global Partners
Ironridge Global Partners, LLC is an institutional investor making direct equity investments in micro-cap product companies. Ironridge Global's LIFE (Liability for Equity) program allows emerging growth companies to satisfy trade payables, debts and other liabilities in exchange for unregistered common stock utilizing a Section 3(a)(10) fairness hearing. Ironridge Global is the industry leader in this innovative financing structure, which substantially reduces the transactional costs and time necessary to complete a deal. The fund has closed more than 50 equity financing transactions since 2011, ranging from under a quarter million to over $15 million each. Ironridge Global seeks to be a long-term financial partner, assisting public companies in financing growth and expansion by supplying innovative funding solutions and flexible capital. For more information on Ironridge Global Partners, please visit http://www.ironridgeglobal.com.