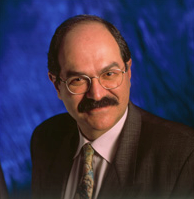 "Malcovery is honored to have Panos and Jeff join us as business advisors," said Greg Coticchia, President, CEO and Chairman of the Board of Malcovery Security
Pittsburgh, PA. and Birmingham, AL. (PRWEB) December 12, 2013
Malcovery®Security, the leader in delivering actionable intelligence that can be applied to neutralize email-based threats such as phishing, spam and malware, today announced that it has added two security market leaders to its Advisory Board, former Cyveillance CEO Panos Anastassiadis and Dell SecureWorks Director Jeff Williams. These security and business leaders join existing Advisory Board members Brett Jackson, CEO of LogiAnalytics and Jim Porell, who recently retired as an IBM Distinguished Engineer & Deputy CTO for Federal Sales and currently serves as Vice President of Emerging Technology at Computer Data Source Inc.
Mr. Anastassiadis has more than 30 years of experience in the information technology industry, most recently in the fields of privacy and cyber security. Over the last 15 years, he has established a reputation for creative thinking and leadership in a constantly evolving world of online security, forging the way for an innovative, intelligence-led approach to enterprise security now in place at some of the largest organizations in the world.
Mr. Anastassiadis is the Managing Partner of Global Cyber, an advisory services firm helping decision-makers to manage the risks challenging global enterprises in today's digital business world. Prior to joining Global Cyber, he was Chief Executive Officer at Cyveillance. Through his guidance and vision he provided Cyveillance with a strong foundation to establish itself as a world leader in cyber-intelligence, leading to the 2009 acquisition by QinetiQ North America. Prior to Cyveillance he served in senior executive positions for several global companies including Merant, Intersolv, Legent, UCCEL and Cincom. Mr Anastassiadis also sits on the boards of leading technology companies.
Jeff Williams currently serves as Director of Security Strategy in the Counter Threat Unit of Dell SecureWorks where he focuses on proactive security measures such as botnet takedowns, sharing of threat intelligence and collaborative response work. Prior to Dell SecureWorks, Williams spent thirteen and a half years at Microsoft in roles ranging from Security Solutions Architect to divisional Privacy Officer to a senior leader in the Malware Protection Center where he was responsible for the Malicious Software Removal Tool, Security Intelligence Reports, cross-company and intra-company relationships as well as leading the team responsible for vulnerability research and exploit countermeasures. A regular speaker at industry events such as CanSecWest, RSA, Digital Crime Consortium and others he is well known in the computer security industry. Williams also serves as Director at Large on the board of CAUCE.
"Malcovery is honored to have Panos and Jeff join us as business advisors," said Greg Coticchia, President, CEO and Chairman of the Board of Malcovery Security. "Malcovery has quickly established itself as breakthrough technology preferred by leading enterprises in the effort to combat email-based threats Panos' and Jeff's' experience and insights will help us to continue move our company and products forward to more organizations."
Malcovery was launched in early 2013 as a result of an exclusive, worldwide license from the University of Alabama at Birmingham (UAB), and based on research in cyber forensics conducted at the Center for Information Assurance and Joint Forensics Research (CIA|JFR) at UAB, Malcovery has quickly gained commercial success with enterprise customers such as eBay, Facebook, IBM, Citi, LinkedIn, Assurant, Four Rivers Software and Visa.
Malcovery recently published both a white paper and Infographic entitled, "Closing the Window on Losses to Phishing" about its unique anti-phishing approach; they can be downloaded at http://info.malcovery.com/phishing-intelligence-process--malcovery-security. In addition Malcovery and Concise Course recently published a free online entitled 'How To Catch a Phish: User Awareness and Training' that can be taken in less than one hour at .http://www.concise-courses.com/learn/phishing/
About Malcovery® Security
Malcovery Security is the leading provider of actionable cyber security intelligence and forensic analysis about email-based threats (phishing, spam and malware), delivered through software and services, that identifies, prioritizes and targets cybercriminal activities and provides effective countermeasures.
The company's patented and patent-pending technology provides the ability to identify the root sources of cybercrime attacks (servers, perpetrators, locations, etc.), delivering rich actionable intelligence information about cross-brand attacks and targeted attacks, as well as advanced notification of emerging email-based threats.
Unlike services that serve only as a reactive response to these attacks today—services that simply address the symptoms but cannot provide the intelligence to actually stop the cybercriminal and their activities—Malcovery Security's solutions provide the unique intelligence required to respond effectively to attacks on customers' brands, to disrupt email-based threats on an organization.
Malcovery Security has offices in Pittsburgh, PA and Birmingham, AL. For more information, please visit http://www.malcovery.com or connect with Malcovery on Facebook (facebook.com/malcovery), Twitter (@malcovery), and LinkedIn (http://www.linkedin.com/company/malcovery-security).
Editor's Note: Malcovery® is a registered trademark. 'Identify the Source. Stop the Threat' TM is a trademark of Malcovery Security, LLC. All other trademarks mentioned herein are the protected properties of their respective owners