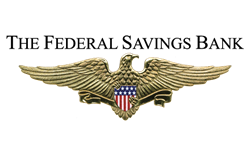 The Federal Savings Bank is telling new clients that the Fed will wait to begin tapering until January or March 2014.
Chicago, IL (PRWEB) December 08, 2013
The U.S. Bureau of Labor Statistics released its November jobs report, showing strong gains in employment. For homeowners who have been enjoying a low-rate mortgage over the last year, higher interest rates may be in store for 2014. The Federal Savings Bank has been echoing this news to its current lien holders and first time home buyers.
According to the BLS report, 203,000 nonfarm payroll jobs were added to the economy in November. In a surprisingly strong turn, the national unemployment rate dropped from 7.3 percent in October to 7 percent in November. Economists originally expected only 180,000 jobs for November, Forbes reported.
Job gains have exceeded a monthly average of 200,000 from August through November, a substantial increase from the 159,000 average from April through July. In terms of overall economic health, consumer spending was down slightly, though more jobs could eventually turn that around. With more hiring, there is a greater chance for wage increases and more consumer spending, which drives roughly 70 percent of economic activity, the Associated Press reported.
Federal Reserve fiscal policy
The gains have thrust the Federal Reserve's upcoming December meeting into the limelight, as many economists believe officials will decide to reduce stimulus spending. Fed officials are planning to meet Dec. 17 and 18.
"We are all waiting to see the results of the Feds mid-December meeting" says Nick, a banker at The Federal Savings Bank. He continues with "the result of this will be impactful on interest rates. Our view is that interest rates can only continue high given improving national economics."
Currently, the Federal Reserve is spending $85 billion per month on U.S. Treasury bonds in an effort to keep long-term interest rates low and encourage more borrowing.
The Federal Savings Bank is of the view that Friday's November jobs report has significantly increased the likelihood that the Federal Reserve will begin to taper quantitative easing soon.
Weaker reports earlier in the year made economists predict the Fed would wait until later in 2014 to taper, when the economy showed signs it would be able to continue improving without stimulus spending. As shown in a December 2012 USA Today news release, Fed officials have previously stated they would wait to scale back quantitative easing until the unemployment level had reached 6.5 percent or lower.. To reach that rate, employment would need to grow by at least 200,000 jobs per month, which it has averaged since August. In a healthy job market, the unemployment rate hovers between 5 and 6 percent.
The Federal Savings Bank is telling new clients that the Fed will wait to begin tapering until January or March 2014. This upcoming change is early enough to inspire individuals to apply for a home loan now.
Contact the Federal Savings Bank, a veteran owned bank, to discuss low cost mortgage options.