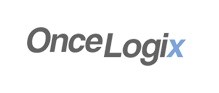 We're excited about this opportunity and look forward to serving Together Georgia.
Winston-Salem, NC (PRWEB) December 09, 2013
OnceLogix, one of the nation's top companies for creating web-based solutions for the health care industry, today announced a major partnership with Together Georgia, formerly the Georgia Association of Homes and Services for Children (GAHSC).
As part of the agreement, Together Georgia will promote ShareNote.com (http://sharenote.com) via its website, conference materials, and other marketing collateral. Together, Georgia members also will receive a discount when they choose ShareNote as their EHR system.
"We're excited about this opportunity and look forward to serving Together Georgia," said Rod Brown, the co-founder and Chief Operations Officer of OnceLogix, LLC. "This is a great partnership that also means that we will also assist Together Georgia in recruiting more member agencies for its association."
ShareNote.com, a product of OnceLogix, LLC, based in Winston-Salem, NC, is a secure, HIPPA-compliant, web-based software – known as SAAS – software-as-a-service. The product helps medical professionals manage their clients healthcare information, medical records, appointment scheduling, and confidentially share notes with other clinicians. The increasingly popular software also helps behavioral healthcare agencies manage staff records and payroll. It has more than 230 behavioral healthcare practices using the software, managing the data of thousands of patients.
ShareNote.com's most recent updates help healthcare professionals to more easily add new patient records, update those records with additional notes, and generate reports to ensure that doctors have the most comprehensive information about their patients.
Brown co-founded OnceLogix, LLC in 2005. What started out as a tool to help clinicians manage notes about their patients is becoming a sought-after tool for healthcare firms. Brown is banking on expanding the business to provide similar solutions for the entertainment, sports and music industries.
About OnceLogix, LLC
OnceLogix, LLC is a minority-owned and operated software company that specializes in web-based solutions for the health care industry. It was named "Tech Startup of the Week" by a national magazine. Headquartered in Piedmont Triad Research Park, OnceLogix, LLC has developed sharenote.com, one of the leading web-based tools used by the behavioral healthcare in the southeast.