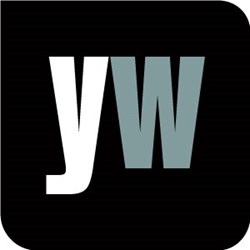 London, UK (PRWEB UK) 22 December 2013
Actress Courtney Cox has revealed that, despite her youthful look, it's a daily struggle to delay the signs of ageing, The Fix reported December 5th. The article, "Courteney Cox on fighting age: 'It's a constant daily vicious battle'," noted that, in a recent interview, the Friends star commented, 'It's a constant daily vicious battle trying to fight that clock, but I would say the most important thing to do to keep up with time would be drink a boat load of water and sleep is imperative…Protect your skin from the sun. Moisturise your skin and hair, and drink a lot of water.' (http://celebrities.ninemsn.com.au/blog.aspx?blogentryid=1164465&showcomments=true)
Following on from this, Yourwellness Magazine revealed the everyday things that make skin look old. According to Yourwellness Magazine, 'There are many things that age you, other than simply getting older. If you really want to find an anti-ageing method that works, you would be well advised to focus on prevention, and on not doing the harmful little things that can degrade the wellness of your skin or the wellbeing of your eyes, and add years to your projected age.' (http://www.yourwellness.com/2013/11/revealed-everyday-things-make-skin-look-old/#sthash.xgZYQxR4.dpuf)
Yourwellness Magazine outlined two everyday things that make skin look old:
1. Squinting. Using eye muscles to squint causes wrinkles, so go for an eye exam. Sometimes a pair of glasses (or contacts) can allow the eye muscles to relax.
2. Bad teeth. Teeth add structure and vertical height to your face, so grinding them, biting nails, and chewing aggressively causes facial skin to become slacker than before. The best thing to do is to brush teeth twice a day and go to have them professionally cleaned at least once a year. Remember to floss regularly too, and use a bite guard to prevent tooth grinding.
To find out more, visit the gateway to living well at http://www.yourwellness.com.