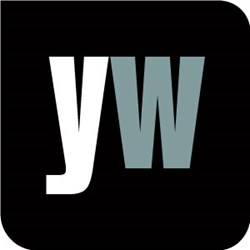 London, UK (PRWEB UK) 23 December 2013
A High Court Judge will speak in London and assert married couples need to be taught about monogamy to help stem a tide of family breakdown which could blight life in Britain for decades, the Telegraph reported December 5th. The article, "Teach married couples about monogamy for sake of the children, says High Court judge," noted that High Court Judge Sir Paul Coleridge is hosting a conference in order to speak about how married couples should be sent to classes promoting monogamy to help spare children lifelong scars from family breakdown. Sir Paul will comment, 'Let it not be forgotten that 50% of all children are not living with both parents by the time they are 15, there are millions of them and it is they who are the real victims and casualties.' (http://www.telegraph.co.uk/women/sex/divorce/10497368/Teach-married-couples-about-monogamy-for-sake-of-the-children-says-High-Court-judge.html)
With this in mind, Yourwellness Magazine outlined divorce do's and don'ts. According to Yourwellness Magazine, 'From psychological stress to the development of physically-harmful habits, divorce can wreak havoc on your health. However, an unhealthy marriage is equally damaging, so if you and your spouse do decide to separate, you need to make sure you do it right, and take care of your wellbeing in the process.' (http://www.yourwellness.com/2013/12/divorce-dos-donts-take-care-wellbeing/#sthash.v1xEdxtq.dpuf)
Yourwellness Magazine outlined five divorce do's and don'ts:
1. See change as an opportunity. It may be hard to see the bright side to divorce, but one silver lining is that it can be a great opportunity to begin new routines.
2. Tell loved ones about it. Sharing with a loved one can help ease the emotional burden.
3. Seek out community support. Advice and consolation can be hard to take from people who haven't been through it themselves. A lot of divorcees appreciate community groups made up of similar individuals.
4. Be honest with the kids. Divorce is hard on kids in terms of both short- and long-term wellness. This is why it's absolutely crucial to be 100% honest with them during this time, as well as after the transition.
5. Get finances sorted: Spouses tend to divvy up the responsibilities, especially when it comes to financial wellness. Learn about the basics by looking online and talking to friends who know about finances.
To find out more, visit the gateway to living well at http://www.yourwellness.com.