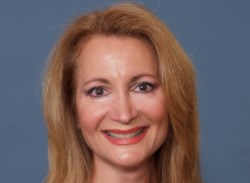 Free Psychic Training and LIVE Medium Readings
Delray Beach, Florida (PRWEB) December 11, 2013
Begin to open your divine gifts for free as a Soul Psychic Healer by participating in this psychic training. It will be delivered by Spirit Medium Laura on the Virtual Seance Internet radio and TV show.
The Soul Psychic Healer training is original material based on four e-books Laura has written over the last few years. She has converted the e-books into sixteen self paced videos, obtainable as a Master Certification, a four lesson course or an individual lesson.
The first course, Soul Abundance, focuses on opening your intuitive gifts to live in the flow of miracles. Using this system a recent graduate went from homeless to housed, beginning to earn an income again.
The second four lesson course, Soul Channel, gently opens your ability to hear spirit. Some course highlights include automatic writing, meeting your guides, discovering life purpose and past lives.
The third course, Psychic Seer, reveals Laura's secrets to see and read the human energy field, do remote viewing and remote influence. Using remote viewing and influence recently, Laura was able to "see and locate" a missing pet in South America for the grieving owners.
The last course, Soul Medium, focuses on developing the ability to speak to the Other Side. Laura teaches in this course how to open to the Other Side using already developed psychic senses, which greatly eases the process.
What: LIVE Psychic Training on The Virtual Seance
When: Mondays, 8-10 p.m. ET
Cost: Free
Where: http://TheVirtualSeance.com
About Spirit Medium Laura
Laura Mendelsohn, selected for the upcoming "100 Top Psychics & Astrologers in America," 2014 book, is a genuine Spirit Medium, talking to spirit for over 30 years. Laura has been highlighted in the media, filmed for TV and is host of The Virtual Seance, an Internet Radio & TV Show, providing LIVE, REAL & RAW Spirit Connections and Education, Mondays, 8 p.m. ET.
For More Information
Contact: Laura Mendelsohn
Phone: (954) 465-7338
Web: http://www.SpiritMediumLaura.com