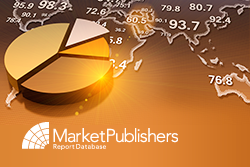 London, UK (PRWEB) December 09, 2013
Market Publishers Ltd is glad to inform about a special year-end offer (http://marketpublishers.com/offer/special-offer-from-tariff-consultancy-2.html) on selected Tariff Trackers elaborated by Tariff Consultancy.
Do not let this wonderful opportunity slip through your fingers. Buy a 1-year subscription to Mobile Broadband/Mobile Internet /3G/4G Tariff Tracker and get the Fixed Broadband Tariff Tracker covering DSL, ADSL, VDSL, SDSL and FTTH at the 1-year subscription price of USD 4,900, with 4 updates included.
The offer is valid between December 1st and 31st 2013 only.
In-demand Tariff Trackers on offer encompass:
Mobile Broadband/Mobile Internet / 3G/4G Tariff Tracker.
Nowadays, mobile broadband is considered to be the leading technology in the area of new service adoption. It has emerged as the clearest pattern of mobile technology rapid penetration. Over the past three years, the prices of mobile broadband services have decreased by over half in real terms, with more broadband capacity available at the same price. The recent introduction and then ample availability of easy portable mobile data connections enable the gradual mobile data services to become a mass market consumer item. The ongoing expansion of network capacity in tandem with the reduction of device costs has resulted in the intensification of price competition amongst mobile broadband providers. Flat rate price competition is expected to remain severe until the providers learn how to differentiate their product offerings in order to satisfy the needs of various individual user-groups. The quarterly updated 1-year subscription to the tariff tracker covering mobile broadband, mobile internet, 3G and 4G technologies grants access to valuable information on the connection, rental and usage prices for 200 operators in 95 different countries' mobile internet and broadband product offerings.
Fixed Broadband Tariff Tracker (ADSL, VDSL, SDSL, FTTH). The tracker covers various fixed broadband offerings (namely ADSL, VDSL, SDSL and FTTH) available in 66 different countries. It unveils valuable information on fixed broadband products introduced both in mature as well as developing broadband markets; traces and thoroughly examines the prices of different fixed broadband services; gives insights into the competitive environment and comprehensively reviews the major fixed broadband providers, as well as provides a short summary of the world's key subscribers. Each operator profile included in the tracker encompasses important data on the type of products on offer, download and upload speed, inclusive allowance, connection cost, recurring cost, outside allowance cost and details on the additional terms such as contact term, discounts offered and other inclusive allowance, among others. The tracker is an essential source of valuable information on different fixed broadband products across the world, their prices and providers; the information presented can be sorted by geography, operator, cost, speed, etc.
To see a list of Tariff Consultancy's tariff trackers on offer, please click here.