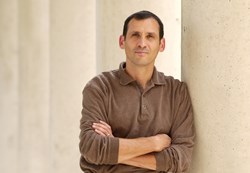 This is another important piece of information that helps us to better understand the benefits and risks of lung cancer screening.
Philadelphia, PA (PRWEB) December 09, 2013
An analysis of data from the National Lung Screening Trial (NLST), the results of which were published today in JAMA Internal Medicine, suggests that more than 18 percent of lung cancers detected by low-dose computed tomography (LDCT or low-dose CT) may be indolent.
"This is another important piece of information that helps us to better understand the benefits and risks of lung cancer screening," said the study's lead author Edward F. Patz, Jr., MD, James and Alice Chen Professor of Radiology and Professor of Pathology, Pharmacology, and Cancer Biology, Duke University School of Medicine, Durham, NC. "The NLST provided encouraging data demonstrating that lung cancer screening with low-dose CT reduces death from the disease. Despite this good news, however, there are inherent risks in any mass screening program, and one of those risks is the probability of overdiagnosis."
Overdiagnosis seeks to detect occult disease in asymptomatic individuals and is often an intrinsic feature of screening, Patz went on to explain. In the current study, overdiagnosis was defined as the detection of a cancer that would not otherwise have become clinically apparent.
Study investigators found that the probability that any lung cancer (all types and stages) detected by LDCT screening represented an overdiagnosis was 18.5 percent. The probability that an LDCT-detected non-small cell lung cancer—by far the most frequently diagnosed lung cancer type—represented an overdiagnosis was 22.5 percent. The overdiagnosis rate for bronchoalveolar lung cancer with LDCT screening was 78.9 percent.
"In current clinical practice, patients with nonaggressive lung cancers are treated the same as any other patient with lung cancer, because it is generally not possible to distinguish indolent lesions from more aggressive tumors," Patz said. "Better biomarkers and imaging techniques are needed to determine the aggressiveness of the lung cancer, so as to optimize patient care and enhance the value of screening programs."
Patz further explained that the possibility of overdiagnosis in lung cancer is not as widely considered as that in other cancers, such as prostate cancer. "When patients are diagnosed with lung cancer, it's most often viewed as a fatal disease; however, data from our analysis confirm that that's not necessarily the case in screening programs, which is important information for clinicians to discuss with their patients," he said.
The authors described several negative consequences of overdiagnosis, including unnecessary invasive diagnostic procedures, treatment, morbidity (and mortality in rare cases), follow-up, cost, patient anxiety, and the labeling of patients with a disease that would otherwise never have been detected.
"The relatively modest rate of overdiagnosis with low-dose CT, compared with the overdiagnosis rate projected for other cancer screening programs, further supports the implementation of lung cancer screening initiatives," said Mitchell D. Schnall, MD, PhD, Group Co-Chair, ECOG-ACRIN Cancer Research Group; Eugene P. Pendergrass Professor of Radiology; and Chair, Radiology Department, University of Pennsylvania Perelman School of Medicine, all in Philadelphia, PA. "Of course, it's important that we work to further drive down overdiagnosis rates across all screening programs."
About the National Lung Screening Trial
The National Lung Screening Trial, which was conducted by the American College of Radiology Imaging Network (ACRIN) and the Lung Screening Study Group of the National Cancer Institute, part of the National Institutes of Health, randomly assigned 53,454 individuals at high risk of lung cancer to receive either three annual low-dose computed tomography (LDCT) scans or chest x-rays (CXRs) at 1 of 33 medical centers in the United States. Study participants were followed for up to 5 years. The primary trial objective was to determine the effect of screening with LDCT vs. CXR on lung cancer mortality. Results of NLST, which were published in the New England Journal of Medicine (2011), demonstrated a 20 percent relative reduction in lung cancer-specific mortality with LDCT.
About the ECOG-ACRIN Cancer Research Group
The ECOG-ACRIN Cancer Research Group is a multidisciplinary, membership-based scientific organization that designs and conducts biomarker-driven cancer research involving adults who have or are at risk of developing cancer. The Group was formed in May 2012 by a merger that combined the complementary strengths of the Eastern Cooperative Oncology Group (ECOG) in cancer therapy and the American College of Radiology Imaging Network (ACRIN) in cancer imaging. ECOG and ACRIN were two highly respected National Cancer Institute (NCI)-sponsored cancer cooperative groups. ECOG-ACRIN comprises nearly 650 member institutions in the United States and around the world. Approximately 6000 physicians, translational scientists, and associated research professionals from the member institutions are involved in Group research, which is organized into three scientific programs: Cancer Control and Outcomes, Therapeutic Studies, and Biomarker Sciences. ECOG-ACRIN is supported primarily through NCI research grant funding, but also receives funding from private sector organizations through philanthropy and collaborations. It is headquartered in Philadelphia, PA, as is PrECOG, LLC, a not-for-profit company that partners with ECOG-ACRIN and industry to develop and conduct clinical trials in all areas of oncology. For more information, visit http://www.ecog-acrin.org or call 215.789.3631.
###