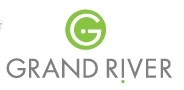 Their knowledge of effective delivery processes, responsive design and engaging online experiences are just what we need to drive the success of our customers' online operations.
Ann Arbor, Michigan (PRWEB) December 10, 2013
Grand River Inc., a leading e-commerce developer, announced the addition of three experienced e-commerce executives to its staff. Sue Crawford joins the company as managing director; Kevin Messing serves as creative director and Dana Hawes-Davis holds the position of user experience lead.
"As we enter the next important phase of our growth, these industry veterans bring the knowledge and thought leadership we need to best serve our clients," said Scott Robertson, co-founder and chief executive officer of Grand River. "I've worked with each of them before and am thrilled to have them join our expanding team."
As managing director, Sue Crawford oversees delivery; managing a professional staff in project management, information architecture, creative design, technical development, interface design and quality assurance. Prior to joining Grand River, she served as director of web communications for the University of Michigan Health System where she led patient-focused brand promotions. Before that, Crawford was the managing director at Fry, Inc., a division of Micros, where during her 12 year tenure, she oversaw the successful execution and delivery of e-commerce platform solutions across a broad range of clients such as Cabela's, Express Fashions, Humana, Vera Bradley, Whirlpool, Meijer, Ann Taylor and Goodyear. She holds a Bachelor's degree in economics from the University of Michigan.
Kevin Messing joins Grand River from Fry, Inc., where he served as the company's executive creative director, guiding digital brand strategy and all creative design efforts for nearly thirteen years. At Fry, he worked with some of Grand River's founding team members and collaborated with art directors, graphic designers, copywriters and information architects to make sure the company's e-commerce sites provided compelling, effective user experiences. His talent and insight set the direction for much of Fry's outstanding design work. Messing led the brand strategy and design for many key accounts including AAA, Mrs. Meyers, Caldrea, Lilly Pulitzer, Eddie Bauer, HGTV, Panasonic, US Bank and GM OnStar. Prior to Fry, Messing worked in print advertising, creating illustration and design work for some of the nation's largest telecommunications brands.
Dana Hawes-Davis serves as Grand River's user experience (UX) lead, helping to set the strategy and standards for the firm's information architecture and UX offerings. Hawes-Davis also joined the company from Fry, Inc., where she served as director of user experience. Beginning there as a creative strategist, she held positions of increasing responsibility, ultimately overseeing delivery of the company's usability, analytics, information architecture and user experience solutions. She worked with a wide range of clients including T-Mobile, FUJIFilm, bebe, Charlotte Russe, NapaStyle, Ann Taylor, Eddie Bauer, Cost Plus World Market, Kmart, Audi, Coach, Neiman Marcus, Volkswagen, Waterford, Nautica and Whirlpool. Prior to Fry, Hawes-Davis served as the quality assurance development lead at Borders Group, helping to launch the initial Borders.com site. She holds a Master's degree in history from Wayne State University and earned degrees in international studies and German from Miami University in Ohio.
"With Sue, Kevin and Dana joining our team this year we continue to offer e-commerce expertise and consulting capabilities that are unmatched in the industry," added Robertson. "Their knowledge of effective delivery processes, responsive design and engaging online experiences are just what we need to drive the success of our customers' online operations."
About Grand River
Grand River is an industry leading e-commerce design and development company, specializing in solutions for Fortune 500 firms, as well as mid-market retailers and multichannel companies. The firm's core expertise is in the leading enterprise e-commerce platforms, including Magento, Demandware and hybris. Clients include many of Internet Retailer's Top 500 firms and leading online merchants such as Gander Mountain, Zumiez, Steelcase, Pet Supplies Plus, Ford Direct, Hickory Farms, World Kitchen and Lake Champlain Chocolates. Founded in 2007, Grand River ranked as number 334 on the 2012 Inc. 500 list of the fastest-growing private companies in America. Call 734.913.8000 or visit http://www.thegrandriver.com to learn more.