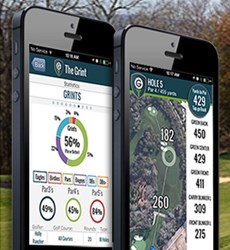 The off season is Development Time at TheGrint headquarters.
Miami, FL (PRWEB) December 11, 2013
Last November, 34 states shut off their official golf season (for handicaps). This happens, of course, because of the cold weather and the unplayable conditions. However, TheGrint Golf GPS and USGA Golf Handicap Tracker are determined to use this time for good use.
"We have gathered a lot of information and feedback from thousands of golfers who regularly use our website and apps and we are certain of what we need to focus on next," said J. Torbay, one of the founders at TheGrint.
The main focus is to bring the TheGrint's Golf GPS rangefinder to the market. The company already did launched it at the end of 2013 season knowing that its course database was not large enough, but with the purpose of better understanding market needs. This off season will allow TheGrint to prepare and offer a fully blown GPS rangefinder functionality.
Another main focus on the app space is bringing the Android version up to the iPhone standard. Android golfers have reached out to TheGrint headquarters and their plea has been answered.
Finally, the company continues to work closely with the USGA to ensure that all guidelines are followed and that TheGrint clubs can provide all of their members with compliant USGA Golf Handicaps.
There are many other features that the company is working on during the off season, and it plans to release them as they become available.
To learn more visit their website or reach out to them at contactus(at)thegrint(dot)com.