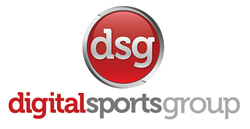 We will be working with a number of strong partners to provide our unique brand of great football stats, news and fan debate on our famous forums and social pages.
(PRWEB UK) 11 December 2013
The World Cup draw has placed England in a 'Group of Death' but is it really that bad? Football.co.uk believes England have what it takes to progress and that we should enjoy the show while it lasts.
With the draw complete, England find themselves in impressive company with two other former World Cup winners in Italy and Uruguay and Costa Rica. The odds of England winning the World Cup have lengthened to around the 40/1 mark from 28/1 and fans and pundits alike have all but written off England's chances of winning a game. Both the tough group and the drop in expectations will not necessarily be a bad thing for the England squad in Brazil say Digital Sports Group.
Head of Operations at DSG, Matthew Tait had this to say: "We have been here before and whilst this England team are lacking in certain areas, being the underdogs will suit them in their mental preparation and togetherness as a team. There is not going to be any period of warming-up to the competition and there will be no soft teams or guarantees. In some sense with a supposed 'easy' group they would have had to deal with unrealistic expectations and a 'no-win' situation. By drawing Uruguay and Italy they have moved from a no-win situation to actually providing a 'win' scenario of just winning ugly rather than progressing from the group with style. For any team to do well at the World Cup you need your big players to perform and if we have a few of them play well, who knows. Support the team, it's the World Cup finals, enjoy it, now is certainly not the time to panic!"
Football.co.uk will be providing a strong package of World Cup coverage including team news, player interviews, stats, photos and video of the 2014 World Cup in Brazil, said Simon Boynton, Managing Director.
"We have been following the UK teams throughout the qualification campaign and whilst it would have been great to have had more teams qualify we are delighted that England are there, having qualified in the end with some style with the likes of Townsend making a name for himself, we are certainly not lacking in match winners to pick form. We will be working with a number of strong partners to provide our unique brand of great football stats, football news and fan debate on our famous forums and social pages."