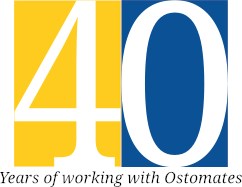 Helping Ostomates Thrive!
Rockville, MD (PRWEB) December 09, 2013
Metro Maryland Ostomy Association, In c., a Rockville, MD based non-profit organization housed in the Non-Profit Village of Montgomery County is pleased to announce the launch of its 40th Anniversary celebration in concert with its new Flagship Project "IT GUTS BETTER".
IT GUTS BETTER was created and founded by Metro Maryland Ostomy Association President Scott Bowling.
Bowling, 42, was originally diagnosed with Crohn's Disease at the age of eight (8), and underwent his first ostomy surgery (A Total Colectomy) within six months. To date, Bowling has undergone 19 bowel resections for Crohn's Disease and functionally lives with no colon (large intestine), and approximately 25 of 600 cm of small intestine, a condition known as Short Bowel Syndrome.
IT GUTS BETTER originated as a blog site (http://www.itgutsbetter.org) authored by Bowling after receiving news from his doctors that after several intestinal bleeds within a 90 day period, he would need to be evaluated by a Transplant Team at Medstar Georgetown University Hospital for Intestinal Rehab or be listed for a Small Bowel Transplant. Neither were familiar to Bowling, and as his research began, it became evident that these very rare procedures that were done in life saving instances only.
"While my story may be unique in the age of onset, it certainly isn't unique in the pain and life adjustments. If sharing the story of my 33+ years of living with Crohn's Disease and Short Bowel Syndrome helps even one person realize that they are not alone in this battle, and that their story, just like mine, could make a difference in someone else life, IT GUTS BETTER is a success." Bowling said "Through our work at Metro Maryland Ostomy Association, Inc., we know there are people who live with fear, and in solitude, because they believe no one else has ever heard of this condition, no one else knows anybody that has it, and if they were to talk about it, people simply wouldn't understand." This is simply untrue, and our purpose through IT GUTS BETTER is to show those suffering, that they are not alone, and IT GUTS BETTER.
IT GUTS BETTER will feature a book, a video series, and apparel to promote the overall mission and success of the project.