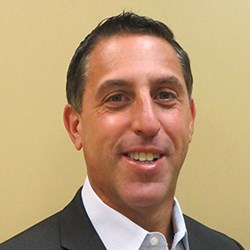 I am extremely excited about joining the Source1 Team and taking the company to the next level.
Boynton Beach, FL (PRWEB) December 10, 2013
Source1 Purchasing welcomed Ted Ingber in the role of Vice President of Sales October 28, 2013. Ingber's success in sales is proven through his impressive track record with previous employers. "When considering the Source1 business proposition and the marketplace's changing trends, the indicators for success are irrefutably optimistic," said Ingber.
Ingber joins Source1 Purchasing with over 20 years of sales experience in a variety of industries. Most recently, he was the East Coast Director of Sales for Progressive Specialty Glass Company, Inc., a company that services many of the largest restaurant chains in the world and most major cruise lines as well. Prior to that, he was Director of Channel Management and Sales for IC Intracom, Inc. While employed there, sales grew over 38% and distribution sales increased from zero to 18 million dollars. Ingber began his career as Account Executive for ATM Associates, Inc. He has a BA from Queens College and an MA from Fordham University.
As Source1 Purchasing becomes increasingly successful, Ingber's presence has come at a great time. "We have a great team in place in both sales and marketing and I look forward to working with them and adding to the team as we continue our aggressive path of growth," Ingber explained. "Scott Hoffmire and Bob Bassett have together built a tremendous platform for success, so the "pump is primed" for expansion into new markets and new customer segments, which will enhance our business and the strategic partnerships we have formed." Ingber continued to say, "I am extremely excited about joining the Source1 Team and taking the company to the next level."
Source1 Purchasing President and CEO Scott Hoffmire said of Ingber's hiring, "Source1 is on a mission to continue to grow exponentially and provide invaluable resources to our clients. We are very excited to have a sales professional of Ted Ingber's magnitude join our talented team. Not only does Ted have an impressive track record of success throughout his career, he embraces the same customer-centric values that are key to the Source1 culture."
About Source1
Source1 Purchasing is a leading Supply Chain Performance Management Company delivering customized group buying and procurement programs for operations of all sizes, from single small and currently underserved operations to major corporate operations with centralized buying functions. We are a procurement company that offers a range of programs to accommodate operations of all sizes.
For more information, please contact us at 877.717.5566 or visit the website at http://www.Source1Purchasing.com.