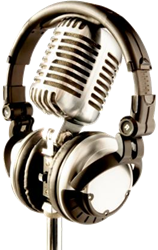 The Voice Realm allows anyone needing a professional voice over to audition and hire a voice actor all from their desktop in a matter of clicks.
New York, NY (PRWEB) December 09, 2013
The popular voice recording service online now lists over 700 of the world's premier voice over artists in a growing number of languages, dialects and accents.
Billed as the world's first professional exclusively online voice over agency, The Voice Realm allows anyone needing a professional voice over to audition and hire a voice actor all from their desktop in a matter of clicks. Crowdsourcing by hundreds of voice actors around the world enables jobs to completed quicker and cheaper.
This week the site added more male and female voice talent for clients to choose from. These industry leaders are experienced in voicing applications such as on hold voice messages, corporate narrations, radio and television commercials, in-store announcements, audiobooks and movie trailers amongst a myriad of other uses that require a voice over talent.
The languages of the new voice talent include Australian voice over artists, British, French, German, American and Indian.
Multinational clients continue to move from traditional bricks and mortar agencies and studios in record numbers. The site has recently been utilized by clients such as McDonalds, Taco Bell, Kaplan, The New York City Department of Education, Best Buy and KFC.
However the success of The Voice Realm has been catapulted by small business realizing they can hire voice over actors for their phone systems in the same way as these multinational companies.
Prior to the service launching it was also a daunting task to find a voice over talent in a timely manner. But now it's so easy. A client simply registers for a free account then posts a voice over audition, known as a Casting Notice. They select a number of options for the criteria of the voice they would like matched to their script. Then hundreds of voice talents record the script for the client to then decide which they like best.
Only after finding the right voice does a client hire voice over talent. Payment is made and held in escrow while the project is completed. This provides a secure environment for both parties, ensuring only legitimate clients utilize the service and that voice talent will be paid for their work.
The website is unique in the fact that only professional voice talents are listed. Other websites allow anyone to join, whether they own a microphone or not, and even if they have never had any training or stepped in a voice over studio. This creates problems for clients because they are then faced with the arduous task of sorting through thousands of amateur listings.
The Voice Realm is able to offer cheap male and female voice overs thanks to streamlining and technology which connects a client to the voice digitally for real time voice direction.
Many small businesses have for years believed that hiring a professional voice talent to record for applications such as on hold messages, phone greetings and website explainer videos was too expensive. To address this The Voice Realm launched a feature called QUICKCAST, to bring small business professional voices at cheap rates.
The Voice Realm is one of the world's biggest voice over casting websites, only listing voice talent with experience. Many other sites allow anyone to join if they are willing to part with $300 or more. This opens the floodgates for amateurs to appear alongside professionals.
The website has experienced exponential growth in the past 6 months and is now expanding its offerings to clients that have smaller budgets than many large advertising agencies and fortune 500 companies.
Further improving usability and exceptional customer service, the site has also recently employed the services of more customer support staff in the UK, Australia, Singapore and Hong Kong.
Castings can be made across the sites portals, http://www.thevoicerealm.com (Global) http://www.thevoicerealm.co.uk (British, http://www.thevoicerealm.es (Spanish) and http://www.thevoicerealm.com.au (Australia).