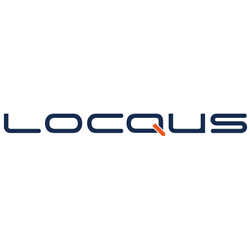 Detroit, Michigan (PRWEB) December 11, 2013
Locqus, a provider of fleet management solutions has launched a free service for small and medium businesses. This fleet management service will disrupt the $10 billion fleet management business by offering the same features to small businesses that currently cost hundreds of thousands or millions of dollars.
The Locqus service provides a complete solution for small businesses in industries such as contracting, plumbing, pest control, HVAC, landscaping and more. The feature set at launch has a number of enticing features for these businesses, the flagship of which is built in credit card acceptance capabilities supported by a Locqus credit card reader. Locqus also provides quoting and invoicing within both the mobile and web versions of the application, obviating the need for separate accounting software. Further highlights of the service features include time clocks, job scheduling, geolocation and geofencing. Geofencing allows companies to automatically notify their customers prior to arrival on-site.
"Locqus can help make it easy for a whole host of service professionals to keep in touch with their customers," commented Paul Proctor, SVP of Locqus, "We can give the small guys a competitive advantage and help grow their business. One of the most important aspects of the service is that it only takes minutes to install. A small business with 5 trucks could be up and running in less than 15 minutes," says Paul. "We focus on making it easy for service people to use Locqus on a daily basis."
The company hired its first employee in May after receiving a personal investment from Sandy Kronenberg of Ludlow Ventures. "I really believe in the mission of Locqus and the ability they have to offer fleet management and financial services to the SMB," said Sandy, "After the team proved they could create an excellent web, Android(tm) and iPhone(tm) suite of apps for laptops, phones and tablets, I committed to a significant investment to allow Locqus to offer the solution to small and medium businesses."
The product is available now on the Apple App Store tm and Google Play tm and on the web via http://web.locqus.com.
About Locqus
Locqus provides Fleet Management Apps and Services to small and medium business. Locqus offers time clock, scheduling, credit card acceptance, geolocation, quoting, invoicing and SMS reminders. Currently available on Android tm, iOS tm and web. Built in Detroit, Michigan. Clock in and get Paid! For more information, visit http://locqus.com.