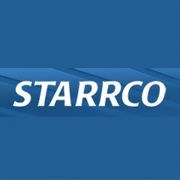 St. Louis, MO (PRWEB) December 11, 2013
The video shows how quickly a modular office can be built and how little impact it has on the workplace throughout the process. Starrco's goal is inform businesses how their organizations could benefit from a modular office solution.
The video, which can be viewed at http://www.starrco.com/install_video.php, showcases some of the benefits inherent in the modular office construction process. Parts for the structures are built offsite and brought into a location to be assembled quickly and easily. This process results in a much faster construction time than standard construction practices. According to Starrco professionals, modular offices on average are constructed fifty percent faster than their traditional counterparts. This is ideal for businesses that are rapidly evolving and will require more space to meet their increased special needs.
Modular offices also present the opportunity to have a customizable and reconfigurable office space. For companies that are unsure of their future needs, a modular office solution provides the flexibility that allows owners peace of mind when it comes to making a preliminary decision regarding office size.
The time-lapse video also shows one of the other advantages that modular construction has to offer, which is the miniscule amount of waste produced throughout the process. Modular construction, much like ordinary construction, benefits from a streamlined fabrication process. Traditional construction can create a significant amount of waste. Starrco modular office construction eliminates much of the waste that a traditional building site would produce.
Starrco is a national company based in St. Louis, MO. In partnership with many quality dealers, Starrco would like to reach organizations that may be able to benefit from modular construction. Companies and organizations that are looking for a quick and nonintrusive construction method should consider Starrco modular office solutions to save time and money. For more information regarding modular construction solutions visit starrco.com.
About Starrco
Starrco has been providing modular office solutions since 1965. The success and growth of Starrco is built upon the steadfast commitment to quality, innovation and Starrco's unparalleled customer service.
Starrco offers a wide variety of modular office systems - from single user offices to two-story multiple office complexes. Modular office systems are manufactured to precisely fit the client's application and install in a fraction of the time of conventional construction. Modular office materials come completely finished and require no sanding or painting. Starrco offers a wide variety of materials, finishes and colors that allow customers the freedom to design systems that meet specific needs and personal style.
In addition to pre-engineered modular office systems, Starrco manufactures Modular Clean Room Systems, Floor to Ceiling Modular Office Wall Partitions, Starrguard Safety Guard Rail and Pre-Assembled Portable Offices & Buildings. With a network of factory-trained distributors, supported by our Starrco St. Louis, Missouri staff, projects are completed on time and on budget.
Contact Starrco today at 800-325-4259 or request information on the website at http://www.starrco.com/index.php.
###