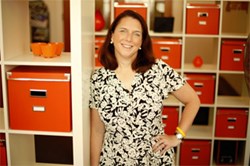 SEO is in everything that as marketers are doing now, beyond just our own websites.
Charlottesville, Va (PRWEB) December 10, 2013
Search engine optimization (SEO) has changed dramatically in 2013. Many changes, particularly in regard to link building and conversational search queries (Google's "Hummingbird" algorithm) as well as the rise of content marketing, have led many industry experts and analysts to declare that "SEO is dead."
But is SEO really dead, or has it simply evolved?
Janet Driscoll Miller of search marketing agency Search Mojo will answer this question and discuss the future of SEO in the upcoming webinar "Is SEO Dead? Keeping SEO Alive Across All Marketing Channels." The webinar will take place on Thursday, December 12, 2013 at 2 p.m. ET.
"This past year, more than any other year I've seen, has been a year of dramatic change in SEO," said Miller. "SEO is in everything that we as marketers are doing now, beyond just our own websites."
During the webinar, Miller will delve into some of the major changes that have happened in 2013 and challenge the more traditional ways that SEO has been approached. "It's important to understand all the opportunities that will be available in 2014," said Miller. "Marketers will need to open their minds to all the ways to optimize their presence and visibility beyond just the traditional desktop-based website."
To register for the webinar, go to http://www.search-mojo.com/SEO .
About Search Mojo
Search Mojo specializes in search engine marketing, social media advertising, content marketing and analytics services. Founded in 2005, Search Mojo uses the latest information and techniques to help companies improve their conversions and lead generation through search and social tactics. Learn more about Search Mojo at http://www.search-mojo.com or read our blog, Search Marketing Sage, at blog.search-mojo.com.