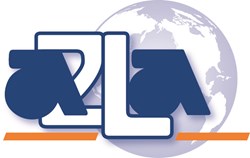 Frederick, MD (PRWEB) December 09, 2013
The American Association for Laboratory Accreditation (A2LA) is proud to announce that it will begin accepting applications on December 9, 2013 for the FedRAMP Third Party Assessment Organizations (3PAOs) program.
Under the FedRAMP Security Assessment Framework 3PAOs will now be required to be assessed by A2LA in order to be accredited by the FedRAMP PMO. Through the use of technical experts as assessors, the A2LA assessment process involves a rigorous evaluation of technical competence of the 3PAOs, as well as an assessment of their compliance to the general requirements of ISO/IEC 17020. 3PAOs that are already recognized under the FedRAMP program will also be required to be assessed by A2LA in order to maintain their current accreditation through FedRAMP. A2LA will begin accepting applications for currently recognized 3PAOs on January 1, 2014.
For additional information regarding the A2LA IT accreditation program, please see the A2LA IT program webpage (http://www.a2la.org/appsweb/it.cfm) or contact Samantha Dizor Carter at 301 644 3220 or sdizor(at)A2LA(dot)org.
ABOUT A2LA:
A2LA is a nonprofit, non-governmental, public service, membership society, whose stated mission is "provide world-class accreditation and training services for testing and calibration laboratories, inspection bodies, proficiency testing providers, reference material producers and product certifiers. These and other future services should create stakeholder confidence in the quality, competence and integrity of all A2LA-accredited organizations and in their products and services."