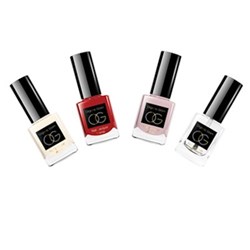 Ayla strives to provide a well-edited selection of non-toxic and natural skincare products and education.
San Francisco, CA (PRWEB) December 12, 2013
'Tis the season for naturally radiant skin! Many consumers are becoming aware of the need for skincare products that are free of potentially toxic ingredients. Ayla (aylabeauty.com), an online natural skincare boutique, offers top advice and holiday gift ideas for beauty consumers who are conscious about natural skincare products. The average woman slathers, lathers, rubs, and sprays at least ten different skincare products on her body everyday. Because a significant amount of the ingredients applied to the skin are absorbed into the bloodstream, increasing numbers of beauty consumers are seeking natural skincare and cosmetics products.
Ayla strives to provide a well-edited selection of non-toxic and natural skincare products and education. All products within the product portfolio are free of unsafe and questionable ingredients. Additionally, the products are designed to enhance natural beauty from inside out and with real results.
Finding that thoughtful gift for a loved one, or simply gifting yourself, just got a little easier with hand-selected products from the Ayla team. Brighten and nourish skin with gifts for the holiday season, including:

The Organic Pharmacy Discovery Kit: A great starter kit for anyone who is new to natural skincare products or someone who travels often. This kit includes The Organic Pharmacy's top selling products, including: Carrot Butter Cleanser, Organic Muslin Cloth, Herbal Toner, Double Rose Rejuvenating Cream, Antioxidant Face Gel, and Antioxidant Face Firming Serum. The products suit most skin types, which takes the guesswork out of skincare gifting.
Voya Detoxifying Bath Kit: A wonderful kit to give a friend or yourself an easy post-holiday detox, featuring Ayla's top-selling product this fall, Lazy Days Detox Bath, and Softly Does It body lotion. Both products provide an intensive detoxifying experience while also nourishing skin and preventing signs of aging and cellulite.
The Organic Pharmacy Manicure Kit: A non-toxic manicure kit that Ayla put together with The Organic Pharmacy, featuring a protective Base Coat, fast drying and chip proof Top Coat, and the customer's choice of bestselling color (French Manicure of Classic Red). The high gloss formulas provide a professional, yet festive look without all the toxic compromises.
For more information on the holiday gift guide, please click here.
About Ayla
Ayla is an online beauty retailer that offers consumers personal guidance for skincare that works. To ensure its customers get healthy, great-looking skin from the inside out, Ayla combines the best natural, organic, and "nasty-ingredient-free" products with expert recommendations and holistic skincare advice. Since 2011, aylabeauty.com has built a loyal following for its highly personalized and convenient experience. Ayla is a privately held company with headquarters in San Francisco, CA.