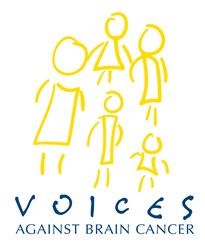 New York, NY (PRWEB) December 10, 2013
Voices Against Brain Cancer, an organization dedicated to brain cancer research, responds to an article published by Science Daily on November 25th, which discusses the results generated from sixteen patients who participated in an experimental immune system study targeted against glioblastoma multiforme, which is noted as the "most aggressive malignant of brain tumors."
According to the article published by Science Daily titled, "Update: 50 Percent of Patients in New Brain Cancer Study Alive After Five Years," the treatment was administered to the participants, who were enrolled between May 2007 and January 2010. The experimental treatment included a vaccine known as "ICT-107" that was created to "alert the immune system to the existence of tumor cells." This vaccine would, in turn, "activate a tumor-killing response."
The article states that the "progression-free survival," or "time from treatment to tumor recurrence," was 16.9 months, which is more than double the seven-month, progression-free rate experienced with standard care.
Surasak Phuphanich, MD, director of the Neuro-Oncology Program at the Cochran Brain Tumor Center and professor of neurology with Cedars-Sinai's Department of Neurosurgery and Department of Neurology, explains the reasoning behind the success of the treatment. "Our findings suggest that targeting antigens that are highly expressed by cancer stem cells may be a viable strategy for treating patients who have glioblastomas. Long-term remission of disease in this group of patients was correlated with the expression of cancer stem cell tumor-associated antigens."
Michael Klipper, Chairman of Voices Against Brain Cancer, an organization dedicated to brain cancer research, says that the results of this phase one experiment present important findings that could cure these combative, fatal tumors. "The results of this experiment clearly demonstrate a deeper understanding on the scientist's part of what it is that makes these types of tumors tick. By deconstructing it at a cellular level, we have an advantage because we are able to attack it at the most basic stage. I am very interested to see what will result from the phase two study."
VABC has a wide variety of initiatives in place for brain cancer research, awareness and support. The organization's research grants fund cutting-edge research programs that will have a monumental impact on the diagnosis and treatment of brain cancer. VABC currently funds research at several esteemed institutions such as Brookhaven National Laboratory, Cleveland Clinic, Columbia, Cornell, Duke, Harvard, Johns Hopkins, Memorial Sloan-Kettering and Yale, to name a few.
VABC's mission is to find a cure for brain cancer by advancing scientific research, increasing awareness within the medical community and supporting patients, their families and caregivers afflicted with this devastating disease.
For press inquiries, please contact: 5W Public Relations.
#####