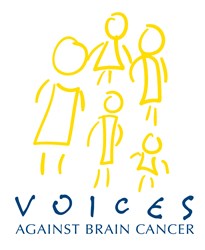 New York, NY (PRWEB) December 11, 2013
Voices Against Brain Cancer, an organization dedicated to brain cancer research and advocacy, responds to an article published by Medical News Today on November 29th that discusses how a new technique developed at the University of Lancashire enables medical experts to diagnose brain cancer in a thirty-minute timeframe.
According to the article published by Medical News Today titled, "Brain cancer 'diagnosed in 30 minutes' with new test," researchers evaluated the blood samples of 49 brain cancer patients and 25 patients without cancer. By utilizing "a combination of infrared lightning and protein biomarkers," they were then able to "diagnose the presence of glioma serum," which is a hallmark sign of a primary brain tumor. Once the infrared light was transmitted "directly at the serum," the light identified its "molecular vibration." From there, it only took the researchers thirty minutes to determine whether or not the glioma was cancerous.
Dr. Matthew Baker, a study author from the School of Forensic and Investigative Sciences at the University of Lancashire, explains the team's plans to continue their research. "The next steps are to further our serum database and increase our understanding of the reasons for diagnosis, as well as push this into the clinic with our collaborators. I would like to place a system within a hospital and run it alongside the current clinical diagnosis and then aim for clinical trials in the future."
The current brain cancer statistics reflect a dire need for the kind of transformative breakthroughs that this test represents. According to the National Cancer Institute, this year there will be "23,130 new brain cancer diagnoses in the U.S." as well as "14,080 deaths" resulting from the condition.
Dr. Baker states that this "non-invasive" approach may radically improve the current medical environment in several ways. "The result we have achieved is a milestone and has the ability to revolutionize the clinical environment by providing objective measures for diagnoses, enabling increased efficiency and economic impact upon the health services. We hope this will also help to relieve some of the emotional stress patients experience waiting for test results."
Michael Klipper, Chairman of Voices Against Brain Cancer, an organization dedicated to brain cancer research, echoes the importance of decreasing emotional stress, and says that he is enthusiastic about the possibilities that this test presents in improving patient care. "One of the most stressful aspects of cancer is playing the waiting game. If this test proves to be successful in the clinical trial stage, imagine what it would do to improve patient care. Not only would it eliminate unnecessary stress—those patients with tumors deemed benign would be done with the whole experience in thirty minutes—but it would also allow for the swift development of a counterattack for whatever specific diagnosis the patient receives, which can only benefit the patient in the long run. This test definitely presents obvious physical and emotional benefits that are much needed in today's medical climate."
VABC has a wide variety of initiatives in place for brain cancer research, awareness and support. The organization's research grants fund cutting-edge research programs that will have a monumental impact on the diagnosis and treatment of brain cancer. VABC currently funds research at several esteemed institutions such as Brookhaven National Laboratory, Cleveland Clinic, Columbia, Cornell, Duke, Harvard, Johns Hopkins, Memorial Sloan-Kettering and Yale, to name a few.
VABC's mission is to find a cure for brain cancer by advancing scientific research, increasing awareness within the medical community and supporting patients, their families and caregivers afflicted with this devastating disease.
For press inquiries, please contact: http://www.5wpr.com.
#####