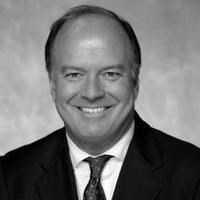 We could not be more excited to have Jim join our team. His knowledge of the industry, reputation as a thought leader, and positive attitude and outlook will be a tremendous benefit to our clients. - Frank Coates, CEO Wheelhouse Analytics
West Chester, PA (PRWEB) December 11, 2013
Jim is the former Chief Executive Officer of Pershing Managed Account Solutions, and former co-founder and Chief Operating Officer of the Lockwood family of companies. He is a former Managing Director and member of the Executive Committee for Pershing LLC, where he was responsible for overseeing the delivery of turnkey and private-label managed account solutions to Pershing's broker-dealer and registered investment advisor customers. Jim had also served as the 2011 Chairman of the Board of Governors of the Money Management Institute.
Recognized as one of the primary contributors to the development of the fee-based consulting industry, Jim was honored in 2005 with the Pioneer Award by the Money Management Institute for his contributions to the managed account industry during his illustrious 25-year career.
Jim will be in a leadership role as well as responsible for development and roll-out of WheelhouseED, an ELearning platform designed to serve the financial advisory industry.
In addition to his role with Wheelhouse, Jim will continue to serve as a consultant to financial advisory firms and as a subject matter lecturer for the Money Management Institute's Educational Outreach Program.
About Wheelhouse Analytics
Wheelhouse Analytics was founded in 2010 by financial services industry experts Frank Coates and Todd Buck with the mission of helping firms achieve "Distribution Excellence" by providing consulting, sales training, and innovative mobile tablet and software-as-a-service (SaaS) technology to the industry. Wheelhouse Analytics is located in West Chester, PA. For more information visit: http://www.wheelhouseanalytics.com.