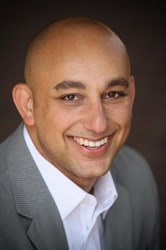 Los Angeles, CA (PRWEB) December 11, 2013
Leading California based law firm, El Dabe, is now offering extended legal services on its redesigned website. The improved website is inclusive of several new features like detailed informative blog posts, contact details as well as information on multiple legal practices offered by the firm. El Dabe Law Firm has become an established firm in multiple parts of California and is continually assisting clients in getting favorable results. Over the years, the firm has recovered millions of dollars in client settlements and is considered among the highest rated law firms in the state.
El Dabe Law Firm is now offering its expert legal counsel in Los Angeles, Sherman Oaks and Huntington Beach in various practice areas including personal injury, negligence, product liability, vehicle accidents. The firm is also offering legal assistance for clients seeking help with cases of elevator injuries, escalator accidents, chemical burns and funeral home negligence. In the past decade, the firm has been successful in closing settlements favorably for cases involving vehicle accidents, slips and falls, wrongful death, dog bites, burn injuries and defective products.
A new highlight of the redesigned website is the detailed blog on Injury Law Central that covers essential details on the latest lawsuits and personal injury cases in the state of California. The website's personal blog offers informative and detailed articles on understanding personal injury laws in the state and using the right legal counsel to get favorable settlements. The topics on the website blog range from auto insurance coverage, handling car accident repairs and treatment, filing complaints with and against insurance companies amongst many others.
About El Dabe Law Firm
El Dabe Law Firm was established in 2001 by Edmond El Dabe with the intention of providing the best legal counsel in California. The law firm deals with multiple practice areas like product liability, personal injury, vehicle accidents, and cases of negligence. With over a decade of experience in the state of California, El Dabe Law Firm offers its expert legal services to clients in Los Angeles, Sherman Oaks and Huntington Beach.
For more information, please call 888-333-8882 or visit http://injurylawcentral.com for a free consultation. You may also visit our office at 330 W 11th St #701 Los Angeles, CA 90015.