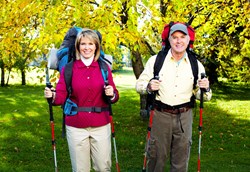 According to Annuities24-7.com CEO Scott Briggs, "In today's low-rate environment, an MYGA contract paying as much as 3% guaranteed, tax-deferred growth can look pretty attractive."
Farmington Hills, MI (PRWEB) December 11, 2013
To consumers who are trying to save for a comfortable retirement, today's interest rate landscape may look, well, bleak. But according to the folks at Annuities24-7.com, there may be a cure for the low interest rate blues. It's called a multi-year guarantee annuity.
Multi-year guarantee annuities, or MYGAs, may seem to be a little "plain vanilla" when compared to other fixed annuities. Other annuity designs can dazzle consumers with options, including how (and when) interest growth will be calculated, how money can be received from the contract while it's still in force, how contract owners can receive the annuity's value after it has matured, and more.
To Annuities24-7.com CEO Scott Briggs, however, this may be the time for MYGAs to shine.
According to Briggs, "Whenever you have to squint to see the interest rates offered in bank ads, it's time to take a good look at guaranteed-rate insurance products" like MYGAs.
In many ways, annuities with multi-year rate guarantees are similar to the financial products in those bank ads. A person places money in the MYGA insurance contract. The contract owner then leaves it there for the agreed-upon term (typically three, five, or seven years). They will then get their money back plus a guaranteed return that can be 1% to 3% more than what their local bank may be offering.
This simplicity makes MYGAs attractive to many consumers who own FDIC-insured bank products that function in much the same way. One significant difference, however, is that MYGAs are backed by the strength of an issuing insurance carrier, not a government agency. Another difference is the guaranteed rate of annual growth the MYGA contract owner can expect. And every dime of the MYGA's growth is tax-deferred.
"In today's low-rate environment," Briggs pointed out, "an MYGA contract paying as much as 3% guaranteed, tax-deferred growth can look pretty attractive."
How much tax-deferred growth can one expect from a multi-year guarantee annuity? That depends on several factors.
Annuities24-7.com can connect interested consumers with a licensed financial professional, who can walk potential MYGA owners through their options. But first, consumers can get a basic understanding MYGAs all by themselves by visiting Annuities24-7.com, or simply by clicking here http://annuities24-7.com/myga-annuity.