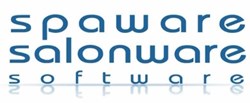 Chicago, IL (PRWEB) December 10, 2013
New from SS, the leading developer of spa management solutions, comes salon software that will revitalize and redefine the functionality and simplicity of all business tasks, like hair salon appointment booking. SS has been developing the technology to simplify and organize the day to day functions of salons and spas so that their owners and managers are no longer faced with the oftentimes grueling task of manually booking appointments and assigning employees to those appointments. The appointment booking element enables managers and owners to easily identify and fix scheduling conflicts, which can be tough to fix without a sufficient management system. In this manner, errors and mistakes within the business will be minimized and even eliminated altogether in some areas.
It's in any company's best interest to reduce or at least retain the errors and mistakes made within the business, and what better way to do so than to purchase a system that will eliminate scheduling conflicts? By investing in this advanced and innovative salon software, salon or spa owners and managers will acquire the necessary tools to succeed, including the high demand hair salon appointment booking module. With this function, the owner or manager of any business will be able to book non-conflicting appointments with ease. Not only does this leave more opportunity for more appointments but also boost the overall morale of the salon or spa due to the lack of errors and the consequent, inevitable frustration following those errors. Appointments are the key to the success of any business in the industry; giving clients and employees a simple manner to schedule appointments helps the business run more smoothly and efficiently.
Looking to put business mistakes and frustration to rest for good? SS has been reducing mistakes and errors through a new and improved organizational module and an appointment booking function that enables business owners and managers to control every aspect of their business and see all areas of activity, including marketing, schedule management, and finances. This system is rapidly becoming a high demand in the industry. It provides managers and owners the proper tools to not only see mistakes, but also fix them and prevent them from happening in the future. For more information, visit their website at http://www.salonspaware.com/.