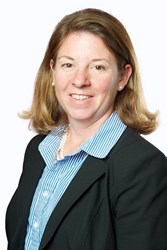 Perry, GA (PRWEB) December 10, 2013
AgGeorgia Farm Credit is pleased to announce the recent addition of Ms. Glee C. Smith as an appointed Outside Director. Prior to her recent return to her hometown of Warrenton to start her own practice, Ms. Smith worked as legislative director and counsel for Senator Johnny Isakson and was employed with Garrett McNatt Hennessey and Carpenter 360 law firm in Washington, D.C. She obtained her undergraduate degree from Randolph-Macon Woman's College, her law degree from Samford University, and is an active member in good standing with the Georgia Bar Association. Ms. Smith will provide significant guidance to the Board with her legal expertise and 17 years' experience working on Capitol Hill.
AgGeorgia is also pleased to announce the results of the recent Director Elections and congratulate the successful candidates. For the six Director positions expiring 12/31/13, all six current Directors were re-elected to their respective positions for a three-year term. These were: Edward M. Beckham, II of Perry; Billy J. Clary of Cordele; Guy A. Daughtrey of Lenox; J. Dan Raines, Jr. of Ashburn; David H. Smith of Cartersville; and Franklin B. Wright of Talking Rock, Georgia.
About AgGeorgia Farm Credit
AgGeorgia Farm Credit is an agricultural lending cooperative owned by its member-borrowers. It provides farm loans for land, equipment, livestock and production; rural home mortgages, and services such as crop insurance and leasing. AgGeorgia Farm Credit has 20 branches serving 79 counties in Georgia. It is part of the national Farm Credit System, a network of financial cooperatives established in 1916 to provide a dependable source of credit to farmers and rural America. For more information, visit http://www.aggeorgia.com.