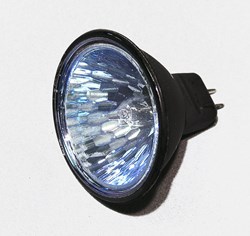 SoLux natural daylight sources provide museum curators and gallery directors with the quality and control needed to properly and optimally display all the work in their collection.
Rochester, NY (PRWEB) December 19, 2013
Treasures exist all over the world but many are hidden under water or soil. Art treasures are often hidden not because they are secured in a vault but because they are not visible to the naked eye due to the lack of proper display lighting.
All art and paintings are not created equally and this also goes for lighting. In order to optimally light each and every work of art and painting in a collection, the lighting needs to be of the highest quality and adjustable. Certain works on paper require less light for conservation issues. Some paintings are displayed in environments lit with natural daylight making standard incandescent light look yellowish. Other lighting factors include the original light source used by the artist to create the painting and the display preference of the curator or art dealer.
SoLux natural daylight simulation sources provide museum curators and gallery directors with the quality and control needed to properly and optimally display all the work in their collection. The human eye is extremely sensitive to the smallest amount of light but one thing it cannot do is see colors without the proper kind of light. Without red light the eye cannot see red, without blue light it cannot see blue, and so on. The secret to uncovering hidden art treasures is getting the right balance of colors from light source so the subtle details are revealed to the human eye. The best light for this is natural daylight and SoLux simulates natural daylight more accurately than any other light source.
SoLux is also dually dimmable meaning both the color temperature and intensity of the light source are variable. SoLux comes in an assortment of color temperatures: 3500K, 4100K, 4700K, and 5000K. By reducing the voltage to a SoLux bulb, both the color temperature and intensity are lowered while the lifetime is increased. If only intensity needs to be changed, SoLux comes in both 50 watt and 35 watt versions and Tailored Lighting also offers neutral density light kits that work best with diffusers. If just color temperature needs changing, a different bulb can be inserted. For example, the Musee d'Orsay uses primarily SoLux 4100K throughout the museum and the van Gogh Museum uses mostly 3500K SoLux.
Other light sources like LEDs currently suffer from poor color balance and the inability to change the color temperature of their light. While the intensity of LED sources can be adjusted, the color temperature of the light is not changeable. Using LEDs to illuminate art is like using an out of tune sound system without any bass or treble control.
SoLux is a patented light source sold by Tailored Lighting Inc., Rochester, New York, 14624. SoLux provides an unparalleled replication of natural daylight. Use of SoLux in many of the world's top museums including the van Gogh, Musee d'Orsay, MoMA, and Guggenheim Museum is testament to its unmatched color quality and safety. SoLux also has eight times the life and twice the efficiency of standard incandescent sources, does not contain the mercury found in fluorescent light sources, is dimmable, and is a fraction of the cost of LED sources. For more information visit http://www.solux.net or call (800-254-4487).