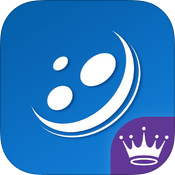 Los Angeles, CA (PRWEB) December 11, 2013
SpiritClips announced today that viewers can now access the company's catalog of specially chosen film content on Xbox 360® the video game and entertainment system from Microsoft, just in time for the holiday season.
SpiritClips offers Xbox Live Gold subscribers in the U.S. a unique and fresh point-of-view to the subscription video-on-demand space, featuring only content designed to inspire, uplift and entertain audiences of all ages. The service showcases hand-picked Hollywood feature films from partners such as NBC Universal, Sony Pictures, MGM, and Miramax, animated television series, acclaimed SpiritClips Original Productions and is the exclusive online streaming provider for Hallmark Hall of Fame® movies. All feature films offered on the SpiritClips service have been screened and edited for content to ensure that no film has an R rating.
"I am proud to feature SpiritClips on Xbox 360 because the platform encourages families to spend quality time together," said SpiritClips CEO and Academy Award-winning film producer, Rob Fried. "I am a dad, and I am often disappointed with what is accessible to my kids from other video streaming services. At SpiritClips, we fill an important need by selecting and producing wonderful films that are meaningful to the entire family."
The subscription video streaming service adds Xbox 360 to its growing list of connected devices including mobile, tablet, and stream-to-television viewing platforms, making it possible to be inspired and entertained anywhere and at any time. SpiritClips is also currently available via numerous other platforms, including the web, iOS, Android, Roku, Google TV and NOOK®.
Visit http://www.spiritclips.com and enjoy a special one-week free trial. Subscribe now for $4.99 per month or $35.99 annually.
About SpiritClips:
SpiritClips was founded in 2007 by Academy-award winning producer, Rob Fried. Before starting SpiritClips, Rob created an impressive legacy in Hollywood producing or supervising over 70 successful films including inspirational classics such as 'Rudy' and 'Hoosiers'. What began as his boutique offering of uplifting online short films has grown into a full streaming entertainment subscription service, offering first-rate full-length feature films, documentaries, shorts and more. SpiritClips, the only streaming service devoted to people who love to be inspired, is based in Los Angeles, where Rob leads his team of passionate filmmakers in producing and delivering uplifting, family-friendly films. SpiritClips is a subsidiary of Hallmark Cards, Inc. http://www.spiritclips.com