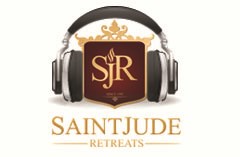 Each person, regardless of the severity of their problems, has the power to change not just their behaviors, but also how they think, act and react; how they relate to people and the world around them!
New York (PRWEB) December 10, 2013
The Saint Jude Retreats Program is excited to announce that as of today Tuesday, December 10, 2013 the Saint Jude Retreats Radio's latest show is live and discusses the topic of 13 stepping in 12 step programs and Monica Richardson's new film, "The 13th Step," which is a documentary that explores the presence of sexual abuse, rape, sexual exploitations and murder/assault cases that have occurred among newcomers to Alcoholics Anonymous (AA). Executive Director Michelle Dunbar and Monica Richardson actress, film producer, and blogtalkradio host, discusses these topics in the one hour radio episode.
Throughout this episode, Dunbar discusses some trending news stories in relation to the Saint Jude Retreat's theories on how alternatives to treatment can be more effective in helping a substance user move beyond drug or alcohol addiction than traditional 12 step programs. Dunbar explains to the audience the serious problem within the fellowship of AA; and that is the epidemic of sexual predators using AA to find new victims.
Dunbar goes on to say, "Even worse than using the rooms like a singles bar, many people do not realize that criminals are frequently mandated to AA meetings, even those who do not necessarily have a serious alcohol problem, but perhaps used alcohol or drug use as an excuse for committing their crimes."
Throughout the course of the interview host Michelle and Monica also speak about their past experiences with AA. Michelle has been out of AA for over 22 years and now is the Executive Director of the Saint Jude Retreats. Richardson also speaks about her experiences after AA and realizing how it really didn't help her with her drinking problem, but rather made it bigger than it actually was. Both woman now successfully moderate alcohol use without having a problem.
Richardson quotes in the show, "My film is helping educate people that there are predators in 12 step programs. Women at AA are more vulnerable than at a bar and I'm educating people that there are other choices out there for substance use." She continues to add, "I don't use the word addiction, and I don't like the word recovery because I am not recovering from anything."
Michelle ends the show by offering some advice to those worried about their substance use this holiday season. Dunbar adds, "Millions of people once thought to be hopeless drunks have spontaneously stopped drinking when other things became more important. If being with your family for Christmas really is important to you, and not just another excuse you're using to put off making a lifestyle change you feel you need to make, then stop drinking and commit to making this the best Christmas your family has ever had together."
The Saint Jude Retreats Radio show is now live to be listened to or downloaded in its entirety.
About Saint Jude Retreats:
Saint Jude Retreats is a non-profit organization that offers an alternative program to rehab and treatment that helps individuals change and overcome alcohol and drug abuse and other addictions. The Saint Jude Retreats helps individuals find the power to overcome substance use problems by providing them with a self-empowerment educational experience which inspires them to make lasting lifestyle changes.