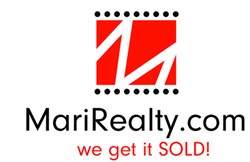 I love Huntsville, TX & Huntsville TX Real Estate. I love being invested in my community.
Huntsville, TX (PRWEB) December 09, 2013
Mari Realty is involved in Huntsville TX Real Estate and more. Congratulations to the Second Recipient of the Mari Realty SHSU Music Therapy Scholarship, Libbie Roberts.
Mari Montgomery of Mari Realty recently had the opportunity to meet Libbie at the SHSU benefactors and donors annual Face to Face Luncheon on Thursday, December 5, 2013. Libbie is an interesting and bright young woman. She expressed to Mari her desire to help our deserving veterans.
After graduation, Libby wants to use her degree to work with veterans suffering from PTSD and other ailments.
Music Therapy is the clinical and evidence-based use of music interventions to accomplish individualized goals within a therapeutic relationship by a credentialed professional who has completed an approved music therapy program.
Mari Montgomery of Mari Realty holds a Bachelor of Music and Master of Music degree. Prior to her career in Texas Real Estate, she has been a professional singer and has served as an assistant professor of music in North Carolina as well as a sweepstakes winning choral director at Huntsville High School in Huntsville TX.
Says Mari, "I love Huntsville, TX & Huntsville TX Real Estate. I love being invested in my community. I have never been happier and I seem to get happier every day, week, month and year. I am a lucky girl." Why has Mari chosen the area of Music Therapy for its annual scholarship? "Music Therapy is an important, effective and grossly under implemented way to promote healing, growth, comfort, and all important coping skills in our hectic society."
The Mari Realty Music Therapy Scholarship is given annually to a deserving Music Therapy student at Sam Houston State University in Huntsville TX.
Mari Realty is a client driven, independent real estate company located in Huntsville, TX. Mari Montgomery of Mari Realty is the #1 Realtor in Single Family Home Sales in Huntsville, TX Real Estate/Walker Co and has been since 2012 holding more than 10% of the market share in Single Family Home Sales. Mari Realty specializes in residential real estate sales, including "staging to sell" services. Mari Realty has closed 10 Million in sales in the last year and has also been named one of America's Top 1000 Real Estate Professionals. Mari is a Rotarian and founder of the Mari Realty annual SHSU Scholarship. Now in the APP Store.
visit http://MariRealty.com