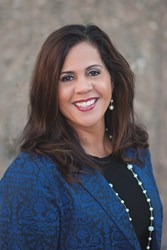 Monti's extensive knowledge of client management will help us ensure strong and successful client relationships. - Tom Maddux, President of Center Partners
Fort Collins, Colorado (PRWEB) December 10, 2013
Center Partners is pleased to announce the addition of Monti Becker Kelly to the management team, as the new VP of Strategic Client Management. Monti will be responsible for overall operational and financial performance, strategic client initiatives and revenue growth for the industry recognized, wholly U.S. based call center. Monti brings more than 20 years of experience to Center Partners in the global contact center and business process outsourcing industry. In that time she has realized success in the diverse fields of strategic client management, operations, and sales. Monti attended Miami University in Oxford, Ohio and the John E. Dolibois European Center in Luxembourg where she earned a Bachelor of Science in Business.
"We are committed to providing high quality services to our blue chip clients who are working with Center Partners to promote and protect their brands in the US," said Center Partners President Tom Maddux, "and Monti's extensive knowledge of client management will help us ensure strong and successful client relationships."
Prior to joining Center Partners, Monti held leadership positions with several of the largest contact center companies in the world, including Convergys and Teleperformance, and has been responsible for programs spanning the U.S., Canada, Europe, Latin America, China, India and the Philippines. As a part of these companies, Monti is credited with providing superior client relationship management, and advising on best practices and complex strategic initiatives while ensuring high standards of operational excellence. She has worked with clients including Amazon.com, Barnes & Noble, Comcast, Cross Country Home Services, Home Depot, Starbucks, Nintendo, Ann Taylor, Wells Fargo and more.
Center Partners is a leading provider of high value contact center and web self-service solutions for consultative sales, customer service, technical support, outbound campaigns, and order entry/fulfillment. They work within multiple industries including retail, financial services, consumer electronics, telecommunications and wireless services. The company has 4,000 employees in 6 locations across Colorado, Idaho and Washington. It is a subsidiary of Kantar, the parent company for WPP's market research companies.