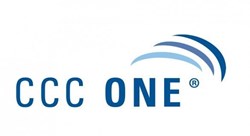 Chicago, IL (PRWEB) December 10, 2013
CCC Information Services Inc. and Fix Auto USA announced today that the CCC ONE® Total Repair Platform has been selected as the technology platform for Fix Auto's expansive network of repair facility franchises. Fix Auto will realize new efficiencies and deliver even more value to its customers by standardizing its operations, from estimating to consumer satisfaction services.
"The decision to move to a single platform marks a milestone event in the evolution of the Fix Auto organization," commented Fix Auto President and COO, Paul Gange. "Collectively, we value a commitment to leveraging technology in support of intelligent decision-making and remaining true to our principles of transparent operations. With a single platform across the entire Fix franchise network, we gain further transparency into our operations in real-time, enhance our competitive position and most importantly, we are better equipped to service our insurance and vehicle owner customers."
"The Fix Auto team has always understood the importance and value of providing its members with the tools, technology and support needed to compete in our fast-paced industry. We're proud to be selected by Fix Auto and look forward to expanding our work with the Fix Auto repair facilities that already use CCC ONE™ products," said Joseph Allen, GM of CCC's Automotive Services Group.
Today, the majority of Fix Auto repair facilities use CCC ONE. With the CCC ONE Total Repair Platform, Fix Auto will have real-time transparency across its enterprise while maintaining the owner-operator commitment to quality performance and customer care. Fix Auto selected the CCC ONE™ Innovate package, which includes a comprehensive product suite to help drive performance, create efficiency in each shop's daily workflow, and deliver a superior consumer experience.
About Fix Auto USA, Inc.
Based in San Diego, California, Fix Auto USA provides a platform which enables owner-operated collision repair facilities to achieve success. Fix Auto members benefit from a trusted brand, multi-level insurance representation, leading edge technology, centrally managed claims processes and pooled purchasing power, all combined to ensure consistent performance and greater profitability. For more information about Fix Auto, go to http://www.fixauto.com.
About CCC Information Services Inc.
CCC brings together what matters most - insight to make the best decisions, connections into the industry's leading auto claims network and superior productivity through an innovative single platform. Founded in 1980, CCC is the nation's leading provider of advanced software, workflow tools and enabling technologies to the automotive claims and collision repair industries. Its client base includes more than 350 insurance companies and more than 21,000 repair facilities. CCC also delivers the most comprehensive, best-in-class industry insights by leveraging data captured from the millions of transactions processed through its network, and the forward-looking, trusted advisor perspective of its people. You can find out more about CCC Information Services Inc. by visiting the company's web site at http://www.cccis.com.