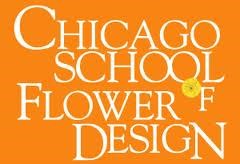 (PRWEB) December 11, 2013
Are you the kind of person who enjoys the fresh 'Christmas Tree Smell' in your home during the holiday season? If so, you don't want to miss the Chicago School of Flower Design's Annual Holiday Design Workshop. Every year, in addition to its regular school semesters, the Chicago School of Flower Design offers an exciting 1-day holiday design workshop. The students attending this year's event learned 3 popular designs for the holiday season, such as a fresh garland, centerpiece and mantlepiece.
Everyone enjoyed creating flower designs out of a variety of cedar greens, fresh fruit, pinecones and the like to take home, while listening to the sounds of the season. Many students invited a friend and made an afternoon out of the occasion, each visiting excitedly while working on their designs. When asked what her favorite part of the class was, Jessica Nepsha, the Instructor for the Chicago location said, "My favorite would have to be the excitement the students express when they realize they too can design. It is a lot of fun watching that 'Ah ha' moment."
If you missed this year's workshop, the Chicago School of Flower Design offers courses year round and will be starting its Winter Semester on January 21st, 2014. If you are interested in classes and would like more information, please call: 1-877-32-BLOOM or go to: http://www.chicagoflowerdesign.com.