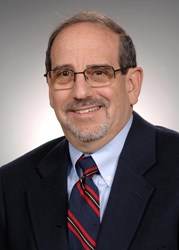 Providers are always seeking efficiency, no matter where you practice.
New Port Richey, FL (PRWEB) December 11, 2013
Friday, May 2, 2014
Disney's Yacht & Beach Club Resort
Lake Buena Vista, Florida
8:00am to 5:30pm
http://www.abqaurp.org/orlando-2014.asp
*Baldrige Criteria as the Bridge Between Process Improvement and World Class Results
Dr. Harry Hertz, PhD
Director Emeritus, Baldrige Performance Excellence Program
Providers are always seeking efficiency, no matter where you practice. Regardless of the type of services you provide, the Baldrige Health Care Criteria for Performance Excellence can assist you to: reach your goals; improve results; and become more competitive by aligning your plans, processes, decisions, people, actions, and results.
The Health Care Criteria focus on results in the key areas of:

Health care and processes
Customers
Workforce
Leadership and governance
Finance and markets
The Health Care Criteria are non-prescriptive and adaptable; focusing on common needs rather than on common procedures. This focus fosters understanding, communication, sharing, alignment, and integration while supporting innovative and diverse approaches.
Dr. Harry Hertz is recognized "for his role in establishing healthcare as an official category of the Malcolm Baldrige National Quality Award and for his career dedication to performance excellence."
Don't miss this innovative session that will:

Introduce the Baldrige Criteria for Performance Excellence framework as a holistic, systematic approach to organizational performance management.
Discuss the importance of core competencies and innovation as drivers of organizational decisions and sustainability.
Demonstrate the positive impact organizations have achieved through use of Baldrige and how you can get started on the Baldrige journey.
*Topics are tentative and subject to change.
About ABQAURP
Established in 1977, ABQAURP (http://www.abqaurp.org) is the nation's largest organization of interdisciplinary health care professionals. We are committed to maximizing patient safety and the quality of health care provided to the public by maintaining a culture of educational and certification excellence and making it available to all health care professionals.