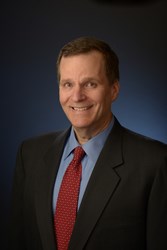 We connect victims of medical malpractice to medical malpractice lawyers throughout the United States
Baltimore, MD (PRWEB) December 11, 2013
On November 28, 2013 (Thanksgiving Day), MedicalMalpracticeLawyers.com proudly published its 1,000th consecutive daily blog. Since the first daily blog posting, the blogs have provided timely and useful information that educates, illustrates, and explains the varied issues involving medical malpractice and health care in the United States.
The 1,000th blog looked back on prior blogs that timely reported on medical malpractice verdicts and medical malpractice settlements throughout the United States, the varying efforts by states to restrict and redefine victim rights in medical malpractice claims ("tort reform"), the emerging issues in medical malpractice laws, and the health care industry as an enormously profitable business that engages in extreme efforts to protect its own financial interests, even when its profit-interest is detrimental to patient health and well-being.
An underlying recurring theme of the blog is the ever-expanding and increasingly powerful health care industry in the United States and its well-paid and influential lobbyists on the federal, state, and local levels, who have obfuscated the medical malpractice issues in the United States to avoid the personal financial responsibility of negligent health care providers who carelessly injure or kill their patients.
The blog often addresses the most serious issue faced by patients whose lives (and the lives of their families) have been devastated by the consequences of medical malpractice: "tort reform" (also referred to as "medical malpractice reform").
We will continue to blog about important medical malpractice and health care issues that may now or in the future affect you, your family, and your community.
Click here to read our daily blogs or to subscribe to our blog.
To visit our website, click here.
Follow us on Facebook, Twitter, Google+, and LinkedIn.
MedicalMalpracticeLawyers.com is the premier free website connecting victims of medical malpractice throughout the United States with medical malpractice lawyers in their state who may assist them with their claims.